What Paint Finish for Bathroom?
**Articles may contain links that I earn compensation for if clicked and you make a purchase. As an Amazon Associate, I earn from qualifying purchases. These earnings do not actually impact the price of the product or service.
It's time to make a change to the aesthetics of your bathroom. But here is your biggest concern – bathrooms can't escape moisture. Searching for your bathroom paint is quite different than other interior paints for your living room or bedroom because it is more exposed to high humidity.
Water or steam can seep through the layers of paint producing peeling, bubbling, and mold growth in the bathroom walls and trims. Not only does the paint affect the appearance of the bathroom, but it also affects the durability and protection against dampness in the environment. So, when looking for the best paint for your bathroom, you need to consider more than just color options.
As a rule, the glossier and less permeable a paint is, the better it performs in the bathroom. The ideal paint for bathrooms is one that is stain and moisture-resistant and is easier to clean.
Flat, eggshell, satin, semi-gloss, and glossy paints are effective paints available on the market today. Each paint finish has its own purpose. Some paints are better for small spaces, while others look better in larger spaces.
Nonetheless, the type of paint you choose will depend on the look and feel you want for your bathroom renovation.

Flat or Matte
The flat finish has the lowest paint sheen out of all the paints. It doesn't appear shiny when the light hits it. 
Matte paint, however, has somewhat more gloss to it. Because both flat and matte finishes don't reflect light much, they hide the flaws in the bathroom walls quite well. 
The lack of sheen makes them more prone to peeling and existing mold. This characteristic makes them the least fitting for high-traffic bathrooms. 
Plus, they are hard to clean and require regular scrubbing, damaging the finish's quality. That's why a flat or matte finish in the bathroom doesn't seem a good idea. 
You should go for the premium version designed to work well in a high moisture space if you still insist on that flawless texture on your bathroom walls.
Eggshell
Eggshell paint is a water-based paint with slightly more luster than flat or matte finishes. The subtle sheen resembles the surface of an eggshell – explains the name.
The higher gloss level of more than ten to twenty-five percent adds a pleasant depth and richness to the paint color. Unlike the flat finish, it is more durable and easily wiped clean.
It is better to steer clear of this paint unless it is specially adapted for this purpose. So, when looking for eggshell paint, choose the one that is also mildew resistant with anti-microbial additives. The anti-microbial additives will kill all the existing mildew and prevent any future breakout.
Satin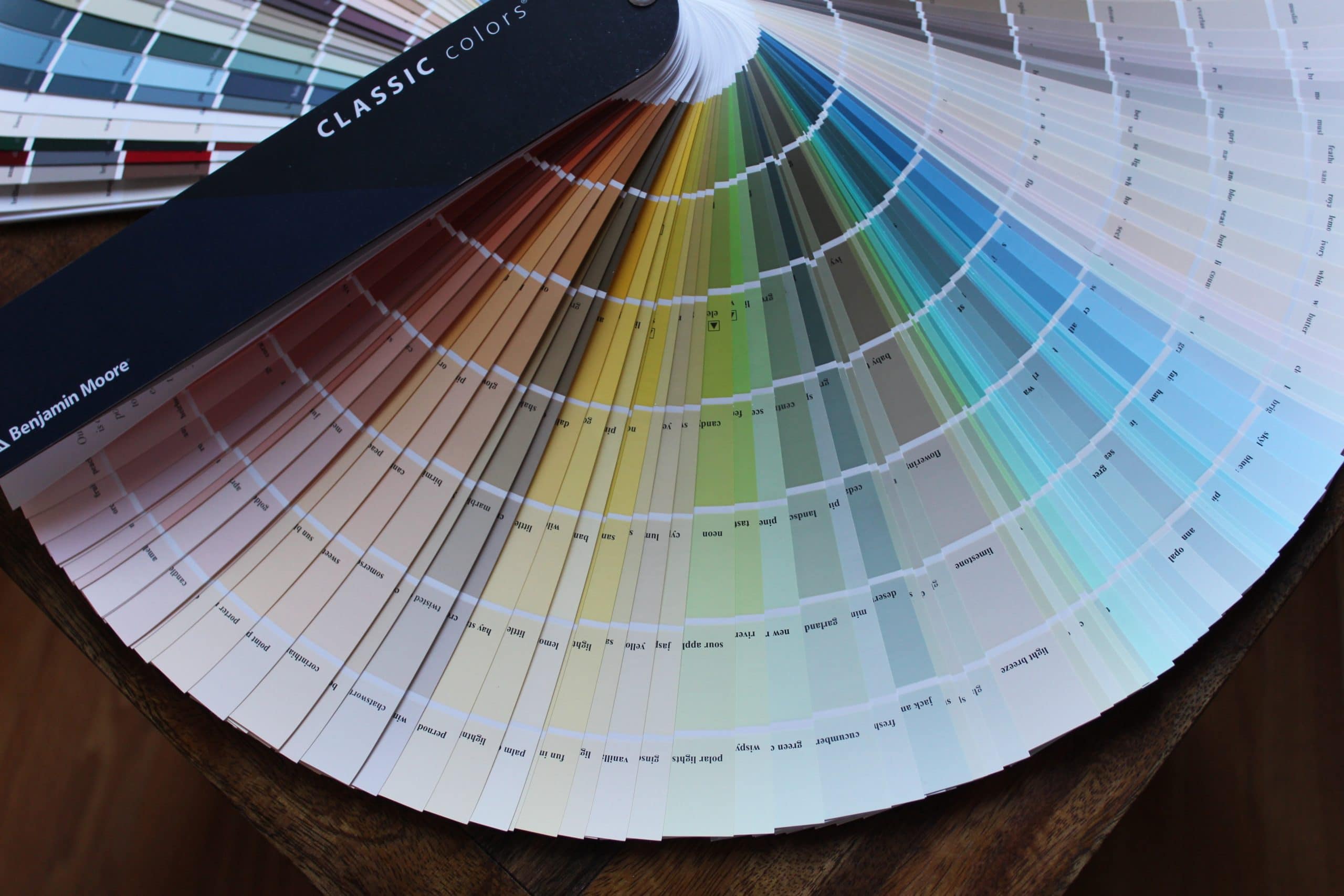 Satin finish has a softer texture than glossy paints; however, they require more elbow grease to clean. It offers a more durable and shinier finish than eggshell and is ideal for bathroom paint. 
If you have a small-sized bathroom, you can use satin paint on the wall, ceiling, and trim to make the space look more optically larger. However, the protective sheen coat shows more imperfection in the wall, unlike flat or eggshell finishes.
Satin finishes are low VOC and are available as oil and latex-based paints with slight reflective quality. It is composed of a tighter structure that performs well in high humid conditions, just like high gloss paints.
Keep in mind that satin and oil-based gloss, and semi-gloss paints remain unaffected by humidity. The oil-based format makes it more physically robust than water-based flat or eggshell paints leaving a sleek finish for a fresh, durable look.
Semi-Gloss or High Gloss
Semi-gloss paint sheens have a finish tougher than satin sheens, showing more imperfections. It gives an excellent finish to any kind of bathroom. The higher quality of sheen goes to the tighter molecular structure of its resins and binders. 
Glossy paints give the most protection against moisture and don't compromise the robustness and richness of the color. The moisture or steam can be seen visibly as water droplets on its surface. It is ultra-shiny, durable, easy to clean, and requires minimal maintenance. 
The shiny texture of high gloss finishes, however, looks bad on large surfaces of the bathroom as it draws more attention to the surface flaws. Thus, it is better to stick the glossy paint to darker rooms or on small surfaces such as trim.
Where to Use Which Bathroom Paint?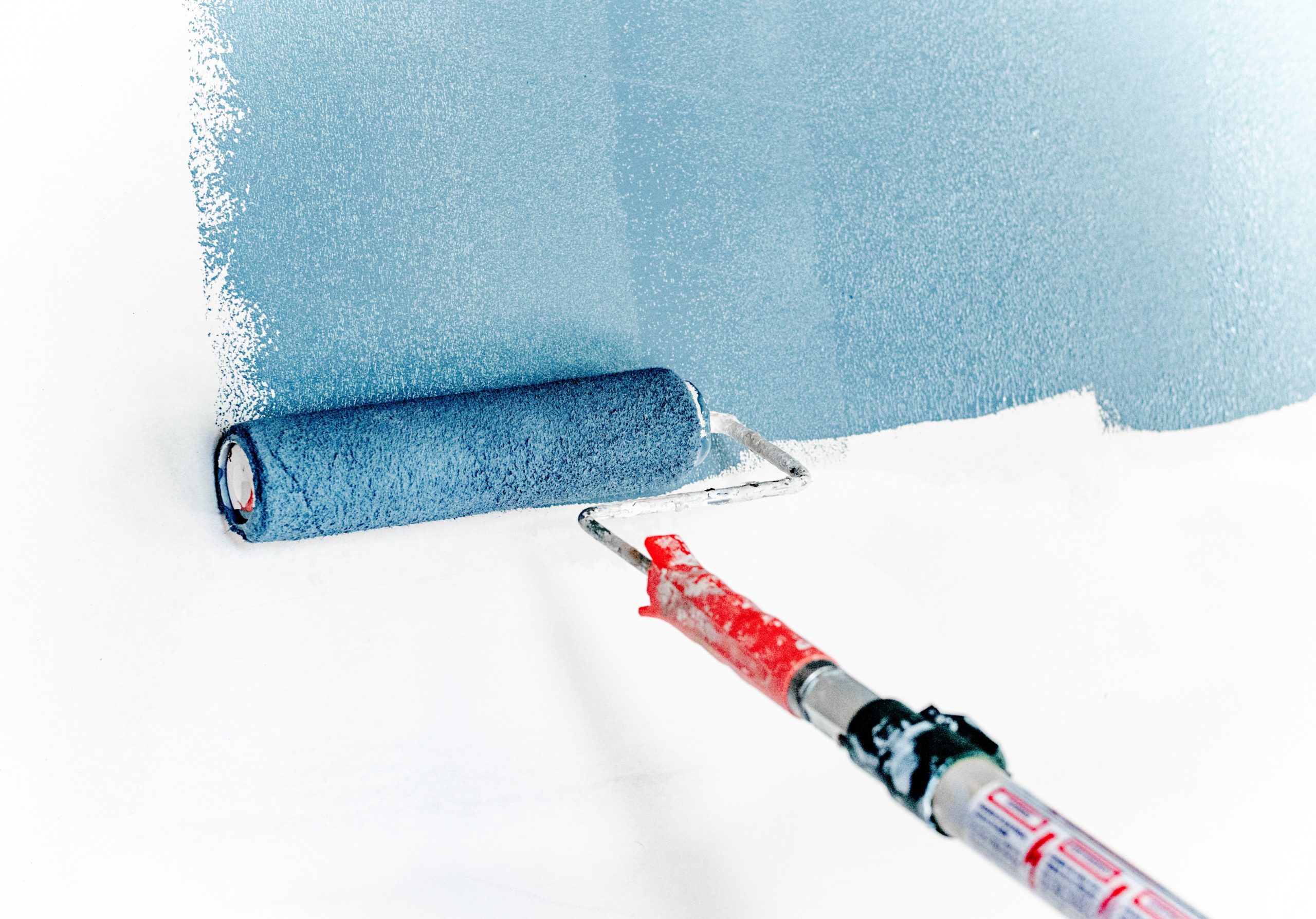 Each paint finish discussed above is suitable for different surfaces and gives its own personality to the room. When it comes to choosing paint for your bathroom, take two things into account: the size of your bathroom and the desired amount of shine and protection.
According to Consumer Reports, satin is the best paint finish for bathroom walls. However, you can use both satin and semi-gloss on the wall as they both withstand excess moisture, are less likely to catch mold and mildew, and last longer for years to come. 
But due to the overall shiny effect of the paint, semi-gloss is preferred on cabinets and trims. The door and window trims undergo a good deal of scrubbing; that's why they require additional durability, much like semi-gloss paints. Not only that, but semi-gloss finishes also work quite well on woodwork as it is stain-resistant on top of being attractive.
As far as ceilings are concerned, condensed steam from showers tends to pose a threat to its surfaces. Therefore, to add more moisture resistance, satin or semi-gloss paint sheen serves well without being overly shiny. 
On the Last Note!
Lately, it has become feasible to install a heater, exhaust fan, or tiles to combat high moisture areas. But, none of these tactics last in the long term if your low sheen paint is bound to absorb moisture and cause irreversible damage to the surface.
Thus, when looking for paint renovation supplies, be sure to pick one that meets a certain standard of moisture resistance and durability. They should be able to protect the walls from stains and moisture and, above all else, present a decent look. This is why your best paint finishes options are satin, semi-gloss, and gloss paints with mildew-resistant additives.
Lastly – don't forget to use a moisture-resistant primer first to avoid a peeling paint and to obtain a fresh coat of your new paint job!