What Colour Goes With Beige Bathroom Tiles
**Articles may contain links that I earn compensation for if clicked and you make a purchase. As an Amazon Associate, I earn from qualifying purchases. These earnings do not actually impact the price of the product or service.
If you have a bathroom with beige tiles, you must be quite careful while selecting the rest of the colors. Beige bathroom tiles are one of the most modernist interior design outlooks.
If your bathroom tiles have bright hues and yellow or pink undertones such as beige, they will be more prone to dirt but will look appealing. People are now opting for this shade to enhance the aesthetic appeal of their bathroom. 
A beige tile bathroom can also impact the entire design of your bathroom. The beige tile can create the illusion of a wide space due to the bright undertone.
In this guide, we'll explore colors that go with beige bathroom tiles and also provide useful information to help you style your bathroom properly. 
The Characteristics of Beige
Following are some of the distinguishing features of beige.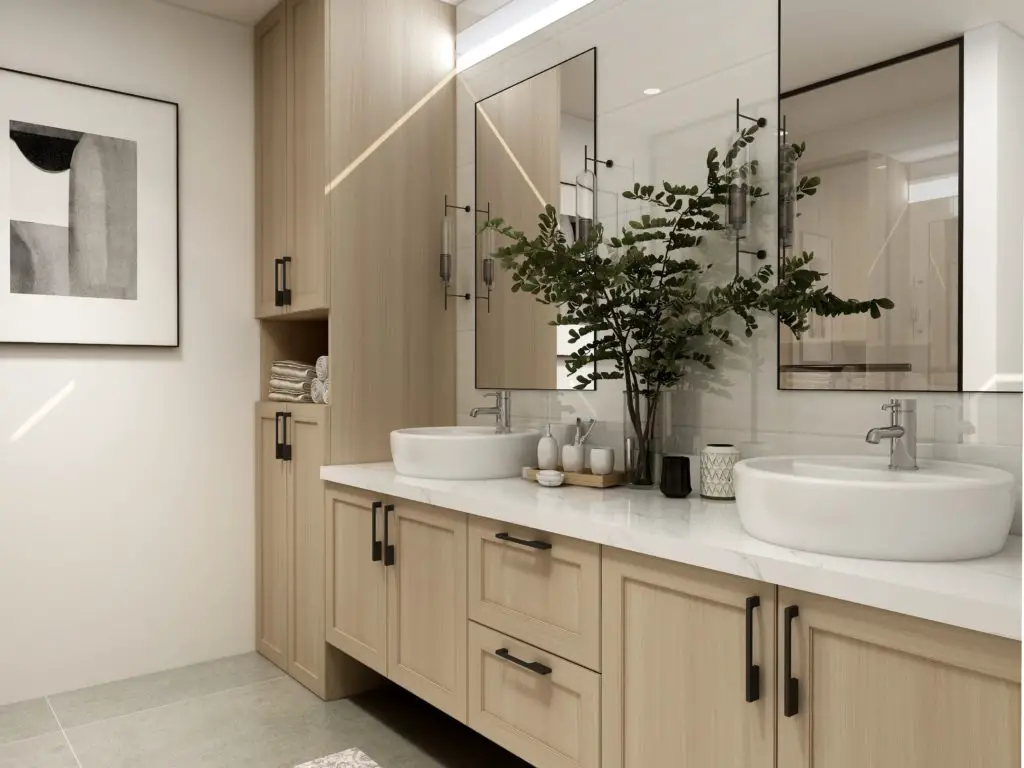 Warmth
The color can cast a soothing and relaxing effect on the viewer. It does not overwhelm you, and you might feel more at home by looking at it. 
Moreover, it can impart warmth to your senses and may even create an optimistic stream of thoughts due to the brighter tones. 
It is one of the most precious shades available for interior design. Therefore, you must thoroughly assess your choices before assigning a color scheme.
Formation
You can form the beige color in two to three simple steps. First, mix the three primary colors together to create brown. Then, mix the newly formed brown color with white to create a lighter tint and you'll have a beige color on your hands. 
If you prefer, you can add even more white to get the most elegant shade possible. You can also add yellow to the mix if you'd like a more pronounced yellow or orange undertone. 
Neutral Shade
One of the upsides of having the beige bathroom tiles is that it lies in the category of neutral shades. These colors can go with almost any undertones, provided that you know which color deserves prominence.
Supporting Other Colors 
If you can enhance the presence of one color and subdue the others, you can bring out the attractiveness of rich beige shades. Beige tiles provide a blank canvas and give you the liberty to try out any combination.
Several Undertones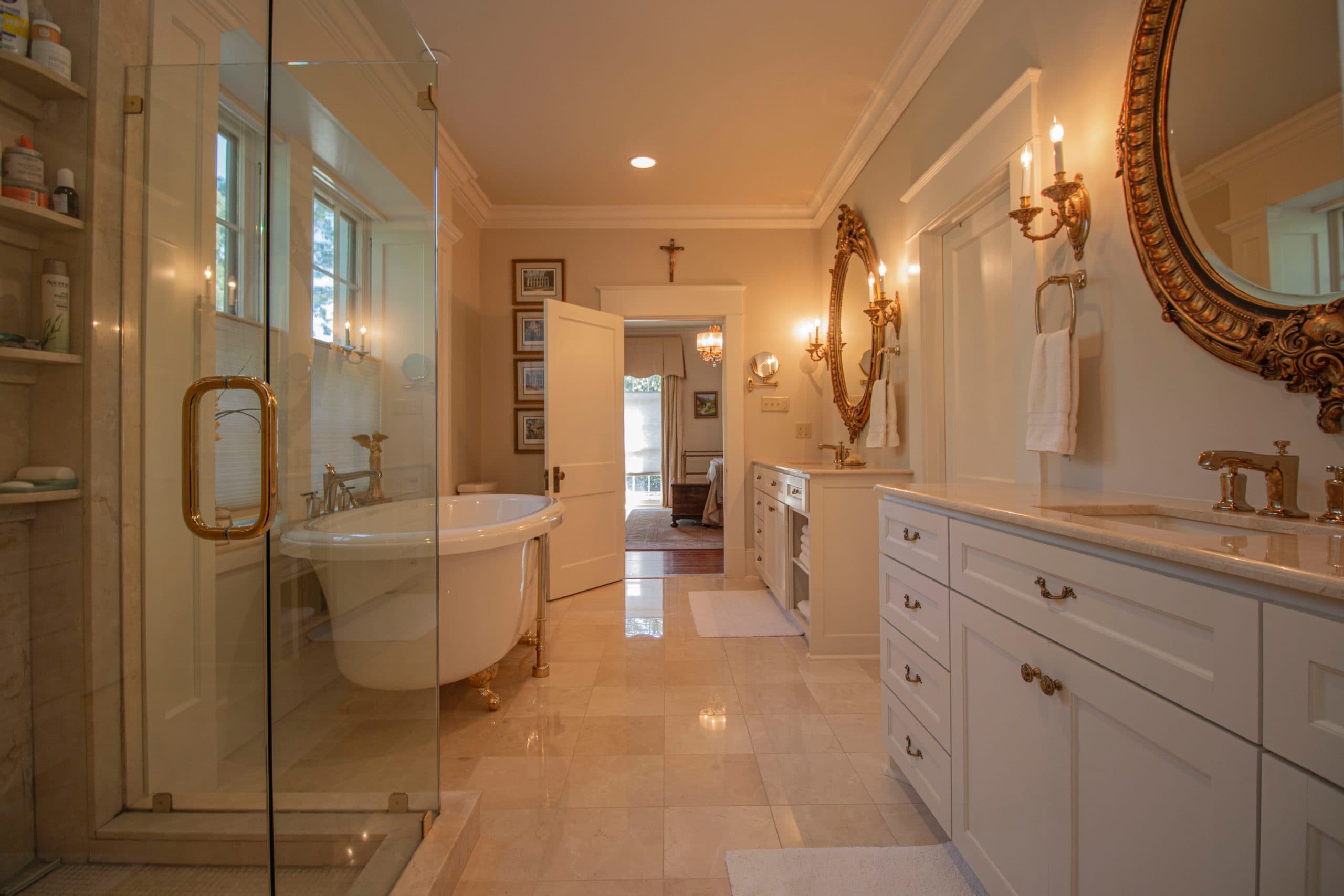 Beige color originates from the primary color yellow. It has orange and yellow undertones. 
It may also have green. Pink or red undertones are rare, but you may notice them under different lighting. 
The best way to select the colors that can pair with beige is to choose from these undertones. Many of these go with beige bathroom tiles. These provide the beige color the impact it needs to stand out among the other colors present in the interior.
Welcomes Color Diversity
You can try numerous colors to find the one that goes with beige bathroom tiles. These will effectively pair with the beige tiles. There are several reasons why beige goes with almost any color. 
For starters, it is one of the nude shades. Therefore, it will always have a calming effect on the viewer and the rest of the interior. It often subdues the loud and extremely bold colors in the surrounding. 
Finally, it does not overwhelm the other furniture articles or the shades present in your home.
Light-Reflecting
It is a light shade, reflecting light rather than absorbing it. A  neutral or pastel shade goes with beige bathroom tiles. It brightens up the entire structure. 
Thus it is usually a safe choice. Beige also widens your color options.
Acclimatizing With Bold Tones
You can always go for your unusual or bold color choices with beige bathroom tiles. They might please your aesthetic preferences. 
You can select the darker tones, a beige undertone, or opt for any color that resonates with your personality traits. None of the combinations will look odd, as beige tiles will help you control the bathroom's overall look.
How to Find the Best Color That Goes With Beige
With some analytical skills you can find the color that goes with beige.
Consulting a Color Palette
To understand which colors will compliment the beige tile in your bathroom, you must understand the color palette and theories. Color theory has helped designers across the world pair different colors together. It allows people to understand which colors suit each other.
Using a Color Wheel 
Your preferences, taste, and personality also play a significant role in pairing colors. If you are determined to stick by the rules and select the best option, you should get a color wheel. 
It will help you find out the colors in the range of beige. You can pick out the ones that seem most suitable on the color wheel.
Intuition
It is the key to find the best color that goes with beige. If you are intuitive, you can go for any combination and make it stand out. 
Colors That Go With Beige
There are multiple shades that you can efficiently pair with beige. To know what color goes with beige bathroom tiles, you can try the following.
Emerald
Emerald falls under the green undertone of the beige color. It is a bold color that is highly absorbent. 
Opting for such a color is a risky move. It is a striking shade that immediately grabs your attention. 
If you completely cover a place with emeralds, it can be too visually stimulating. Therefore, it is appropriate to pair emerald with beige or nude shades. In such a way, these colors can balance each other without showing the effects of one another.
Moreover, using emerald with beige tiles can help provide optimal lighting in the bathroom. It also provides the appropriate contrast that you might be seeking. Emerald has dark undertones, and beige, the neutral color, can often support the potential of this shade. 
In case of such a scheme, you should select the beige with a pink undertone. These beige tiles will have a certain kind of golden hue that will be quite subtle but effective. The color will have a jewel-like effect on the emerald.
Burgundy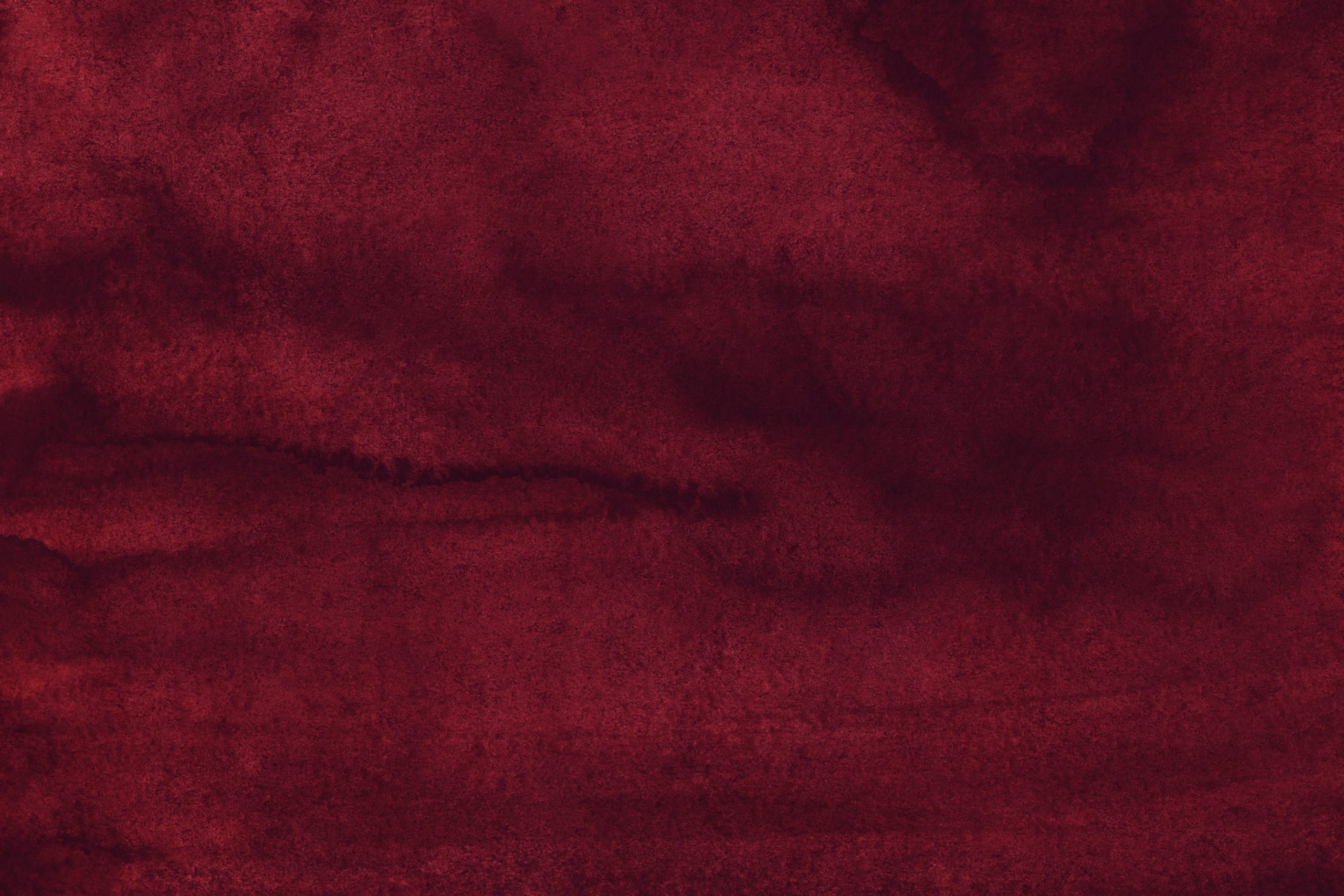 Burgundy is also an unusual choice for a bathroom with beige tiles. However, if executed appropriately, it can become one of the best combinations that you could have. 
Burgundy lies within the blend of red-purple and, in some cases, pink. The beige color frequently gives off the pink and rarely purple undertones. Therefore, theoretically, both these colors can go with one another. 
Beige tiles may also serve as an optimal site where burgundy color can express its nature and effect. Moreover, beige tile subdues and cools down the intense temperament of the burgundy and creates a harmonious impact.
Blue
There are numerous shades of blue that you can pair with beige tiles. These may include royal, navy, aqua, or pastel blue. Each one of these colors can effectively go with the beige tile. 
One of the reasons is that blue does not lie in the undertone of the beige shade. Therefore, these colors are on the opposite sides of the color palette.
Moreover, blue is one of the primary colors. In contrast, beige originates from one of the primary colors. 
Therefore, this combination will create a unique essence, harmony, and a visually pleasing effect. Furthermore, both navy and royal blue are deep colors that are quite prominent. These shades can usually overshadow the surrounding colors
Royal or Navy
It can be quite difficult to notice the other things in rooms with royal or navy blue shades. These are also light-absorbing shades that might reduce the overall brightness in the shade. 
They can cast a dull and, in some cases, gloomy impact. Therefore, it is necessary to pair such colors with pastels or neutrals.
If you go for a darker blue shade, you can minimize the intensity of this color, optimize the light availability and enhance the look of your bathroom. The match will give you a more elegant, traditional, and definitive look. 
It can add an element to your bathroom interiors. People with an inclination towards classic combinations go for such blends.
Aqua or Pastel
Aqua blue goes with beige tile. The  color can integrate with the beige shade. 
If you opt for pastel or baby blue, your bathroom will have a modern look. The combination will create a warm and calming effect. 
It will be minimalistic, and you will have the space to add various bathroom accessories. However, if you prefer a visually striking appearance, you should opt for navy or royal blue to pair with beige tiles.
White
White is a color that goes with beige all the time. People usually pair beige with white when they have it in their homes. 
It is a classic combination and never fails to provide an appealing outlook. However, some people may find it mundane. 
If you think white lacks the element you need for your beige tile, then you should alter the accessories. You can go for a golden or silver toilet accessory to make the bathroom more appealing. Adding slight touches of gold to the furniture or surrounding will help you achieve a more modern yet royal effect.
Caramel
The color combination will create a more cozy space. If you opt for caramel or pastel yellow to pair with beige tile, you play safe yet effective. Both of these colors complement each other. 
Neither one of tones has more power over the other. These are the most frequent choices when you have a room with beige color.
Rose Pink
Pairing beige with rose pink will create an elegant, striking and calming effect. You can find pink in the undertones of the beige shade. Rose punk is having an extraordinary impact on the nearby colors. 
It will not blend with the beige color. You will find both of these colors standing out. However, the expression of these colors will be more prominent and will seem pleasant to the sight.
Mahogany
Mahogany is also an appropriate choice for beige. However, it will suit the beige tile more if your bathroom has woodwork. 
You can select the cabinets and the vanity drawers in the mahogany shade. You can also choose the accessories in this shade.
Black
Black is also a neutral color. Beige often goes quite efficiently with black as it does not overpower the sight. However, it complements the beige in ways no other color does.
Almond
It also goes with beige. It is relaxing and can be quite soothing on the eyes. Moreover, this blend will enhance the impact of each color and give an earthy feel.
Factors to Consider
Following are some aspects you must consider while pondering which color goes with beige.
Beige Floor and Walls
If the bathroom has beige walls, you can choose the other colors for the floors. However, in the case of beige tile flooring, you do not have many choices. 
You can only select the complementary colors for the vanity and accessories. The beige walls are usually suitable for the beige tiles and floors. 
For beige tile flooring, choose one of the neutral shades, such as white. The same applies to the jacuzzi or bathtub. You can also opt for almond or rose pink. 
It would be best if you also opted for the sink in a similar color to match the beige floor.
Woodwork
If you have woodwork in your bathroom, your choices become more limited. These may include mahogany, cherry, walnut, and oak. The mahogany wood goes with the beige. 
You can paint the wooden cabinets. However, these may not give you a look you seek. 
Cherry also goes with a beige bathroom. Therefore, you can select one of these shades to balance the shade.
Conclusion
Selecting a color that goes with beige is not difficult. If you are already inclined towards a particular tone, you may find it easier to pick out the color that goes with a beige. However, if you are uncertain it will, you can select one of the recommended colors. 
Trying one of these tones will not make you regret your decision. You can choose these for the accessories. 
For bathrooms, you should ensure that it has beige floors and walls. Having beige floors will create more visual appeal with the complementary color.