How to Install Trunk Bike Rack
**Articles may contain links that I earn compensation for if clicked and you make a purchase. As an Amazon Associate, I earn from qualifying purchases. These earnings do not actually impact the price of the product or service.
Staying healthy and fit is what everyone wishes for. You can get this by eating a balanced diet and working out. Working out doesn't only mean going to the gym, running, or climbing a hill. 
Cycling is also another effective way to stay healthy. You can cycle alone or with friends while you appreciate what the environment offers.
As you cycle, you will take deep breaths of fresh air, improving your heart and blood flow. In addition, cycling will help you lose extra weight. Hence, you will be free from some lifestyle-induced health troubles.
However, not all areas support cycling and not all places can be cycled to. For example, when you're making an interstate trip or you have to get to your cycling path, you can't exactly cycle your way there. In essence, you need a bike rack to help you move the bike with your car from one location to the next.
A bike rack is often capable of holding one or more bicycles without damaging your car. However, you need to know how to install a trunk bike rack without damaging your car or your bikes falling. 
Now, several bike rack companies make innovative new designs all the time. These unique designs of hitch-mounted racks and trunk bike racks often require different installation methods. 
In this article, we'll walk you through how to install trunk racks on your car's trunk with little to no issues at all.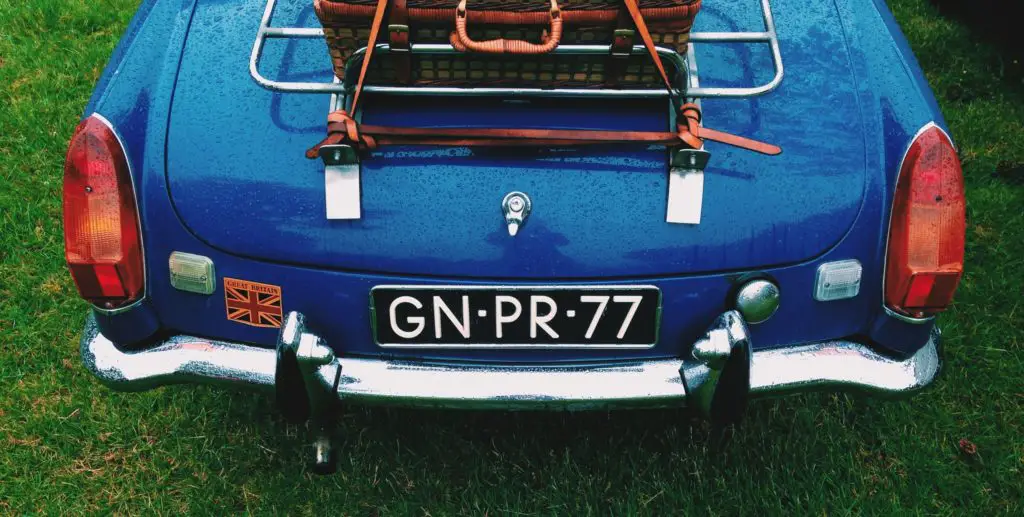 How to Mount a Trunk Bike Rack
Trunk bike racks are the easiest to install and take out from your vehicle, depending on when you need them. When installing a bicycle rack in your car, you need to lay it on flat ground and detach the straps that come with it.
Always ensure that every belt matches a specific section of the hitch-mounted rack. After that, open the SUV trunk to put the straps, hook them and fasten them using a bolt.
The hooks should slide between your car's top trunk and below the rear window. Once you've secured its position, close the boot and tighten the straps attached to the trunk. 
Here are a few more in-depth details to help you install a trunk bike rack.
Choosing the Best Bike Racks
The first step is choosing the best bike racks. Always consider all critical factors when choosing bike racks, including durability, size, cost, etc.
Beyond that, consider the kind of car you will use and the bike's slot size. Compatibility between the hitch-mounted racks and the vehicle ensures stability when in use and also offers maximum security.
In addition, searching for a standard trunk-mount rack will help save you space at the top of your vehicle. Moreover, you can comfortably drive at underpasses and under low-hanging branches, unlike with roof-mounted racks. However, it's worthy of note that this feature isn't exclusive to trunk racks as hitch racks also offer that advantage.
Nevertheless, the trunk-mounted rack is also best if you bring a sled or kayak with you on your biking trips because they will be easily stored at your car's top.
Trunk bike racks will hang the bike's frame close your car's trunk lips and attach to the car's top.
Choose a Detachable and Compact Trunk Bike Rack
Go for a small trunk rack which you can easily remove if you have a tight space for parking.
In addition, this compact trunk rack should be simple to take off and return to your vehicle.
A quick disassembly process will increase the usability and help you preserve it for longer as you wouldn't be forced to take it on every trip.
Choose a Model That Fits Your Car
Most trunk bike racks are adjustable to fit various trunk styles and sizes. However, other elements on the hitch-mounted rack make it hard to install on specific vehicles.
Before making a purchase, check the manufacturer's site to see the bike rack which will fit your car's towing capacity.
Read Manufacturer's Guidelines
There are several brands that make different kinds of trunk racks. Therefore, you must closely follow the instructions and details associated with a specific hitch-mount rack model.
Wrap Straps
Before installing your rack, you need to wrap the straps around your trunk side. Many trunk racks for hanging bike frames come with straps at their sides, bottom, or top.
Hook every strap to its corresponding side by folding the lip on the edge where the trunk stops. You will quickly change your rack's location by sliding it across the boot for the pads which rest in your car to be centered.
Tighten every strap by either changing the slide or pulling on the buckle. Several trunk bike racks clip all around your trunk by fastening together in the trunk, making the stands secure. Compact trunk racks are normally trunk-mounted minus the locking mechanisms.
Putting a Bike on Rack
To carry your bike using a trunk rack, you must lift the bike's frame and cross bars over the hooks.
Trunk mounts come with two crossbars that stick away from the trunk at an angle of about 15 to 45 degrees. Lift the bike and slide the top bike's top tube over the two hooks.
Slide the bike down to sit close to the hitch mount rack and wrap it with safety straps to tighten the front tire, back wheel, and the top tube. This will prevent the wheel from spinning; hence nothing will happen during transportation with either of the cars.
Remember, you shouldn't mount more than two bikes on the trunk mount as they would break the support. With roof racks, you need to hold the wheels when you lift the bike.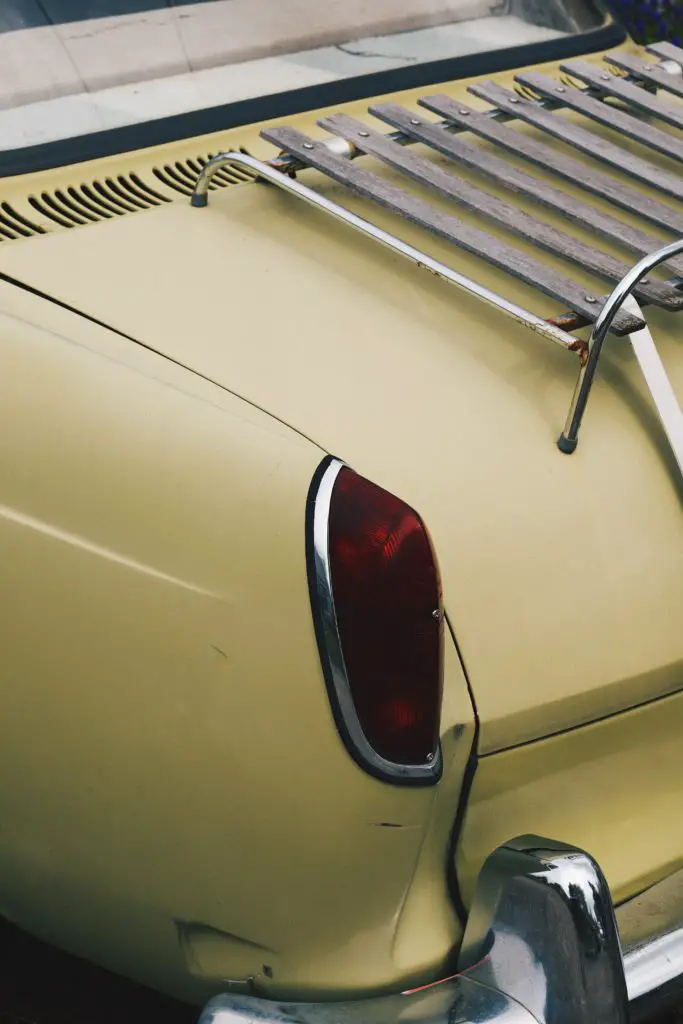 Check Your Bike Rack Stability
It's important to confirm the bike rack's stability as you install the rack on your car. To do so, you need to shake it in all directions. If you notice a lot of wobbling, shaking, or simply feel there's too much space for movement, it's a sign that something wasn't installed properly and needs to be fixed.
Ensure You Bicycle Is at an Appropriate Height
Always ensure that the bikes are high enough off the ground for them not to drag when going up a hill. If the car itself is too low, then go for a roof rack or hitch rack. Besides, ensure that the bike's wheels aren't near the exhaust pipe of your vehicle since it could melt the plastic or rubber and damage the tires or other fittings nearby.
Guide to Getting the Right Bike Rack
The Number of Bikes You Will Carry
Different bike racks can comfortably hold several bikes. Generally, when you need to take several bicycles, you should search for the most robust bike rack with hooks to attach the load and always read the instruction manual to understand how to install it and how many bikes you can carry on cars.
Bike Rack Specifications
Every bike rack has its specifications concerning its weight capacity, the number of bikes, hitch receiver size, as well as wheel and tire size. Thus, you should note the weight of the load, back, and front wheel, and hitch receiver size before buying. That being said, bike racks are secure for mounting on your vehicle to carry bikes.
The Cost of Your Bike Rack
The best bike rack can come at different prices. As a general rule of thumb, the heavier the load carrying capacity, the bigger the cost.
Importance of a Bike Rack
These are among the best accessories one can purchase for their SUV. The bike rack is particularly important when transporting bicycles to various places. However, apart from that, other benefits include
Protecting Your Bike From Transport Damages
If you need to protect your bike from getting damaged or suffering  scratches linked with transporting it, you must have the best-quality bike rack.
A bike rack accessory is equally important since it will safely hold your bike. Since it will be tied with a safety strap, it will stop your bicycle from moving on the road and prevent your bike from swaying sideways or falling, thus making it secure.
Swinging can result in scratches and damage to your car. Always install a more robust bike rack that offers stability to your bicycle as you travel.
Frees Up Your Vehicle Space
Bikes are bulky items that can take a lot of space in your car's boot. If you're returning from a road trip, you'll need to load some items, including food, camping tents, clothing, and other essentials, in the car's trunk.
When you use your car's trunk to keep your bike, the space will be inadequate for other traveling requirements. With a bike rack, you'll have a lot of free space in a trunk.  Hence there's no need to worry about not having sufficient space to carry your belongings.
Offers Better Bike Visibility
When on the road and your concentration is on driving, the rack will offer better visibility to your bicycle. You can check your bicycle every time through your car's mirror. Thus, you'll know if your bike is falling off or not.
Conclusion
Bike racks are best for those who like a road trip and, after that, a bike ride. With the best trunk bike rack, you will carry your bike safely and securely without any damage.
Furthermore, it will also help in saving your car's trunk space to carry other luggage. In addition, you will always have a view of your bike and know when it falls or is stolen hence secure.
With the guide above, you will adequately install the trunk bike rack without any issue.