How to Install a Rear Bike Rack
**Articles may contain links that I earn compensation for if clicked and you make a purchase. As an Amazon Associate, I earn from qualifying purchases. These earnings do not actually impact the price of the product or service.
If you don't enjoy riding with your backpack or groceries, mounting a rear rack will make a great addition to your bike. Also, you can install a rear rack so your kid can enjoy riding with friends.
However, before you begin, note that you may need to grab some tools from your hardware store. You may need to grab an Allen key, a screwdriver, and a wrench from your local store in this article, we'll guide you on installing a bicycle's rear rack.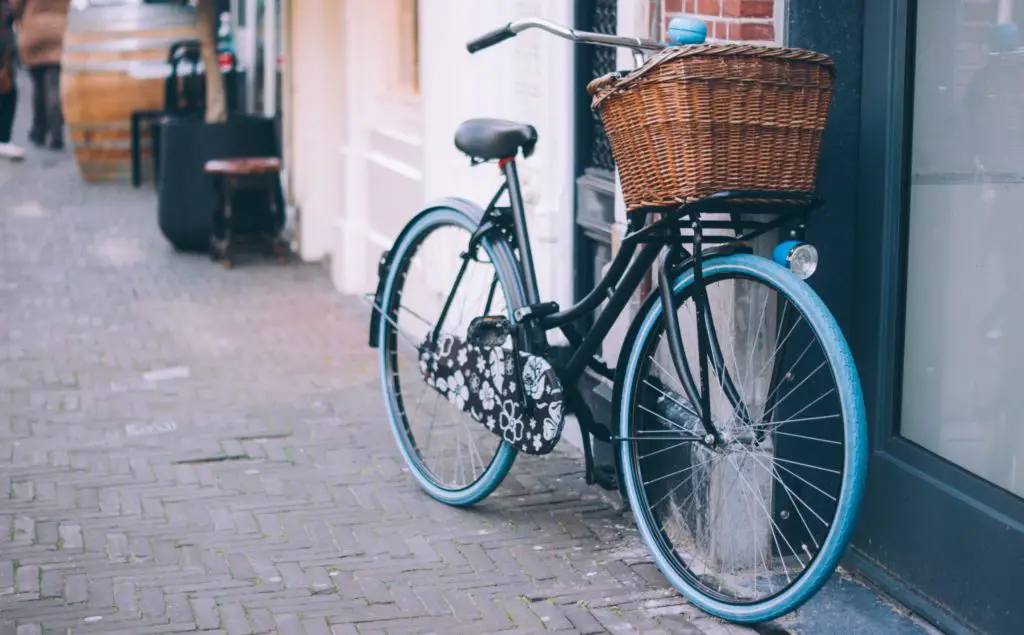 What Is a Bike Braze-on?
Before beginning the installation, we first need to clarify some terms. Any part that is permanently attached to a bike frame is called a braze-on. 
In other words, the parts were brazed-on to the steel frame. A bike usually has several braze-ons at different locations.
Braze-ons allow you to attach the rear rack to the bike. Unfortunately, not all bikes have them fitted. If your bike has braze-on points, then the rack's installation would be relatively easy. 
On the other hand, if your bike lacks these parts, then that may cause lots of trouble for you.
To solve this problem, you'll need to grab a few pieces of hardware that will provide a mounting point for your rack. For example, a P-clamp can help create an attachment point on your bike.
What Is a Dropout Eyelet
Dropout eyelets are simply the locations where bike accessories can be attached. In other words, they are tiny holes where you can attach stuff like rear racks to your bike. You can find this attachment point close to the bike's chain.
During the installation, you'll attach the fender strut and rear rack at these points. Also, the front eyelets will accommodate the front racks, and the rear dropout eyelets will be for the fenders.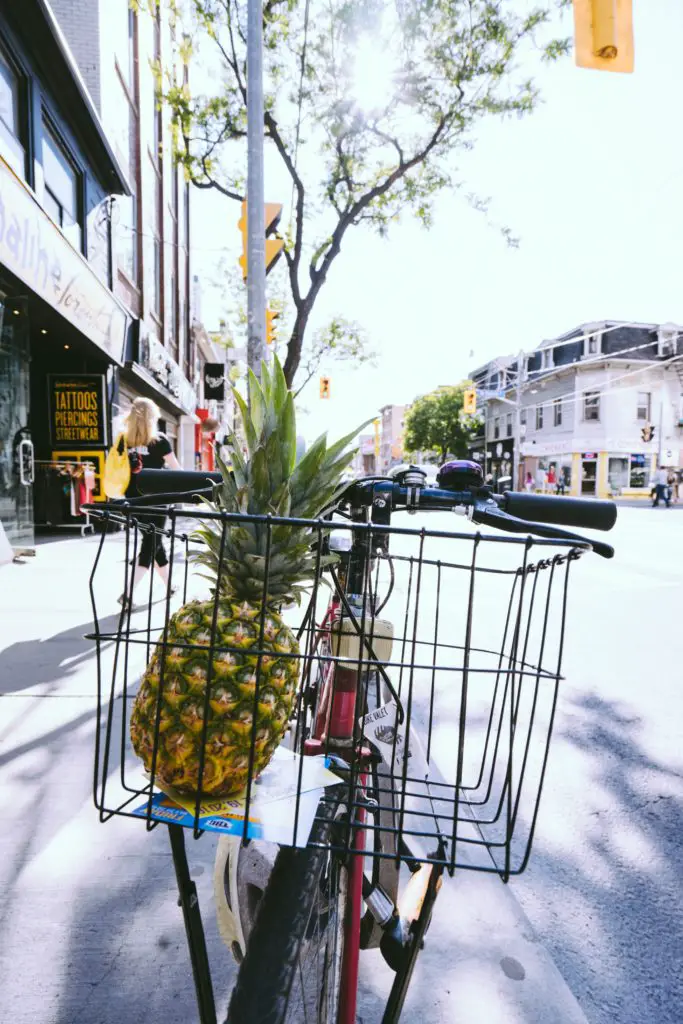 How to Install Rear Bike Racks
It'll be best to run a thorough scan on your bike and familiarize yourself with the equipment and parts you need for the installation. Next, lay out all the parts for your rear rack, ensuring you have all the nuts, bolts, rack stays, and others. 
Here are the materials you'll be working with:
Screwdriver

Allen key

6mm Wrench (for tightening the rack)

P-clamps

Adjustable rack

Adjustable arms

Light/reflector mount

Adjustable arm hardware
Steps
Follow the steps below to install a rear rack on your bike:
As a first step, attach the two adjustable arms to the rack's lower side. You don't need to tighten the arms completely for now. 
You may have to move them in and out when mounting the rack on your bike. Just grant the arms adequate twisting to prevent them from falling over while working.
Install the Bolts at the Dropouts
Now it's time to mount the bike rack to the rear eyelets. The one close to your back tire. 
The only issue you may face here is if the size bolt you have isn't for the model of your bike. Fortunately, most frames use the same size bolts for their eyelets, seat stay mounts, and water bottle braze-ons.
So, you can steal some bolts from your bottle holder/mount if you're missing any screws. Also, there's a good chance that you'll find lots of spares that will fit at your local bike shop.
With that said, tighten the eyelet bolts on both sides until they're about to seize. Ensure the bolts are secure but loose enough to allow some adjustment and leveling.
The next step is to level the rack. Note that your backpack, groceries, and other belongings may fall off if your rear bike rack isn't properly leveled. Plus, a tilted rack makes your bike look sloppy and junky.
Position the rack at the eyelets and ensure it is parallel to the ground. Tighten the bolts to hold the rack in place once everything looks nice and good.
Connect the Adjustable Arms to the Seat-Stay
The next step is to connect the adjustable arms to the seat-stay mounts. First, slide the adjustable arms in or out until it reaches the bolts of the seat-stay mount. Once you have a good length, align the arm's holes with the bolts on the seat stay.
If your bike doesn't have mounting points, grab a p-clamp and some bolts and create your holes. Simply wrap the clamp around the seat stay and align the rack arms to the holes of the p-clamp.
After positioning the arms, tighten them onto the clamps or mounts to secure the rack. Also, ensure you properly tighten the arms underneath the rack and on the mount. We no longer want the arms to move or slide in or out.
Add a Reflector/Light Mount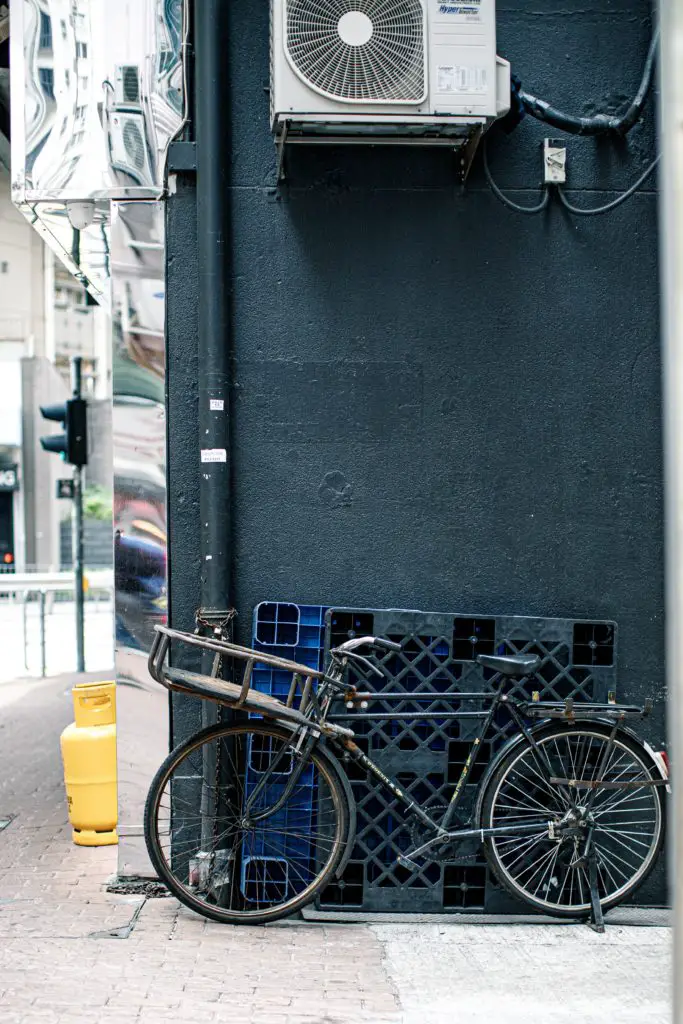 Now it's time to install a reflector or light mount on your bike. Although this step isn't all that necessary, it'll give you a good idea of the effects of the rack on your reflectors or lights.
If your seat post has been serving as your light mount, note that your rack will likely block the view of anyone coming from behind once it is loaded. Not to worry, this little guy is here to save the day. Place the L-shaped bracket at the rack's rear and tighten it.
This installation will create the space your reflectors or lights need to stay visible. Also, installing the bracket this way helps ensure that nothing gets in the way of your lights when you load the rack.
The last step is to make sure that all the bolts and nuts are tightened properly. Double-check to make sure everything is secure and ready to go. You can tighten everything again one last time before you begin your ride. 
Lastly, ensure that the rack and its nuts aren't obstructing your rear hub, chain, and gears. That's it.
How to Use a Rear Bike Rack?
Seatpost mounted racks can save you the stress of carrying your books, groceries, or heavy loads when riding your bike. Rear bike racks have limited room for placing items, meaning you can only fix smaller items directly on them. Bikes can usually support a cargo weighing between 25-120 lbs, depending on the model.
For example, a mountain bike can support 110 lbs or more. You can directly place smaller or light items like your coat or books on the rack. If your rack has a spring clamp, then use the clamp to hold the item in place.
For carrying larger items, you may need to install a pannier or a basket on the rack. A pannier is a special bag you can hook on your rear rack. Plus, using a pannier is one of the best and most comfortable ways to carry stuff on your bike.
Conclusion
Mountain biking can be fun when you don't have to carry heavy items during long rides. You can solve this issue by installing a rear rack on your bicycle. We've provided you with easy steps on how to install a bike rack. 
So, grab your bike kit and get to work. Once the rack is installed, you can hang more items on your bicycle.