How to Attach Bike Rack to Car
**Articles may contain links that I earn compensation for if clicked and you make a purchase. As an Amazon Associate, I earn from qualifying purchases. These earnings do not actually impact the price of the product or service.
Bike racks are one of those inventions we are all glad exists. Bicycle carriers, more commonly called bike racks, provide an easy and efficient means to carry your bicycles on car trips. Without bike racks, the options for transporting your bike for trips would include stuffing it in your trunk or finding some way to tie it to the roof of your car. 
These options are not only tacky but can cause damage to your car or bike. Installing a bike rack in your car is essential if you ever need to travel with your bike or move it from one place to another. This article will show you how to attach a bike rack to your car securely.
Installing a bike rack is a simple two-step process, requiring minimal tools. There are different kinds of bike racks, and the best option for you will depend on your vehicle, type of bike, and several other factors.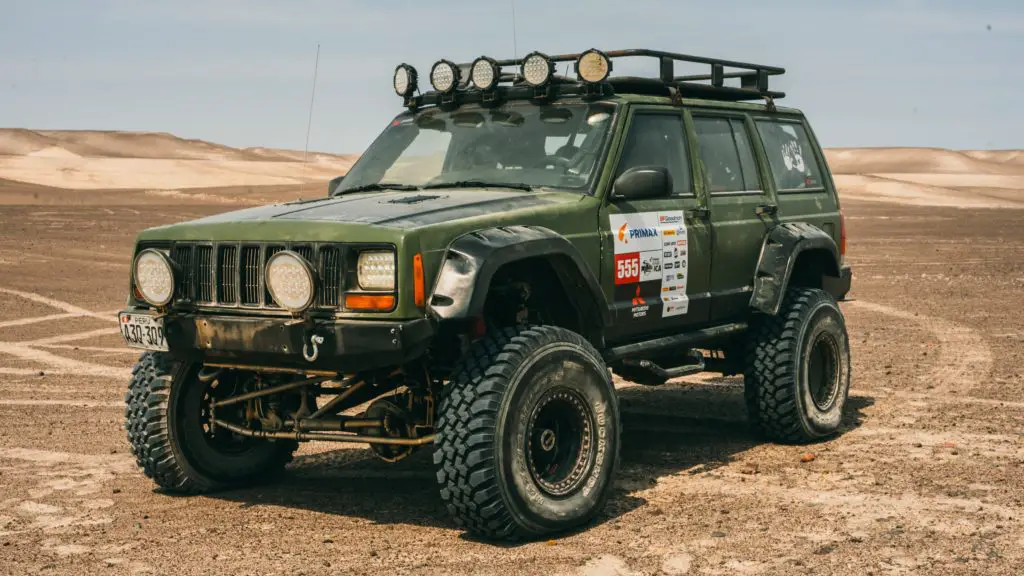 Types of Bike Racks
Different bike rack types can be attached to different parts of your car. However, three bike rack types are most popular- the hitch rack, roof rack, and trunk rack. Hitch-mounted racks are the most common type, and some models can fit up to two to five bikes.
They are also likely to be more expensive than the other types. Roof racks are also popular for transporting bikes. As the name implies, these bike racks are installed on the roof of your car. 
Unlike the other two, these racks will not restrict your rear view or cause any concern when your car is in reverse motion.
However, it is not ideal for some terrains and may affect your car's efficiency. Lastly, the trunk-mounted rack is another popular rack for transporting your bike. Note that each of these bike rack types has its pros and cons. 
Thus you must consider several factors before installing just any bike rack in your car.
How to Attach a Bike Rack to a Car
In this section, we'll explore how to attach different bicycle racks to vehicles. The installation process might differ for different models, and every car bike rack has its installation method. Thus, we advise that you refer to the rack's information manual to install it correctly.
How to Attach a Hitch Rack to Your Car
Hitch racks are great if you need to transport your bikes securely and without any heavy lifting. Many cars come fitted with a trailer hitch, and using a hitch-mounted rack is the best option for such cars. 
Most hitch racks do not require professional installation. However, before purchasing a hitch rack, ensure that its frame is compatible with your car.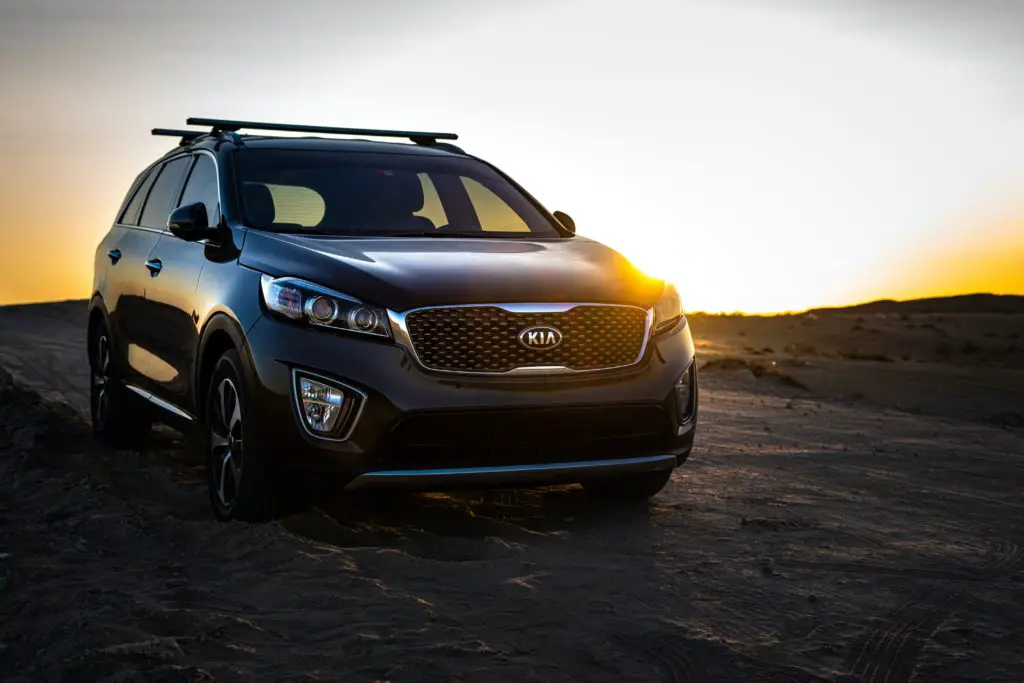 Also, ensure that your vehicle's hitch is the same size as the bike rack's tube. Most trailer hitches measure two inches; therefore, most hitch-mounted racks come with a 2-inch adapter.
Next, fit the pole of the hitch rack into your car's receiver, pushing it in as far as it can go. Just ensure that the hole in the hitch receiver lines up with the one in the rack pole. The rack would likely come with a bolt to complete its installation. 
Thus, after aligning the two openings, horizontally insert the bolt through them. Ensure the bolt has a lock washer below its head and a flat washer. After twisting it in as far in as you can, tighten it with a socket wrench.
When the bolt is secured on that end, fit the cotter pin through the hole at the other end. Your hitch mount is now fastened to your car and ready to carry your bikes. 
To mount the bikes, extend the hitch rack outward to accommodate the bikes. Then mount the bikes.
Hitch racks are usually mounted by strapping down the top tube of the bike to the rack. To install this rack to your vehicle, you would need to remove your spare tire if it usually stays at the rear door. Your car is ready for the road after attaching the bikes securely to the hitch mount.
How to Attach a Roof Rack to Your Car
Using a roof rack is ideal if your car already has side rails with crossbars pre-installed. If your vehicle has mounting points on the roof, it's suitable for a roof rack.
Before getting a roof mount rack, ensure that the length of the rack measures similarly to the distance between the crossbars. To be sure, use a retractable measuring tape to measure the space between the two crossbars and ensure it's the same as the length of the rack.
It's best to assemble your rack on the ground first before installing it on top of your car. Roof racks are usually designed to clamp the bikes down to keep them secure. Secure the bike rack on your vehicle's crossbars, ensuring that the front and back rack is attached to the bar's front and back areas. 
After installing them on the crossbars, secure the rack with the available tie-downs. Usually, the tie-downs are straps that the user must secure around the front and back crossbars on the vehicle.
Your bikes are ready to mount once you've locked the attachment to your car. Some roof racks require the user to take off the bike's front wheel. Roof-mounted racks cannot obstruct the car driver's rear view and do not interfere with the opening and closing of your car trunk.
However, roof racks can be inconvenient if you go through roads with low-hanging trees or other obstructions. Transporting your bicycles on roof racks can significantly impact your car's fuel economy. 
Due to its positioning on the car, it can mess with your car's aerodynamics when in motion. Therefore, this can increase fuel consumption by nearly 30%. 
How to Attach Trunk Rack to Car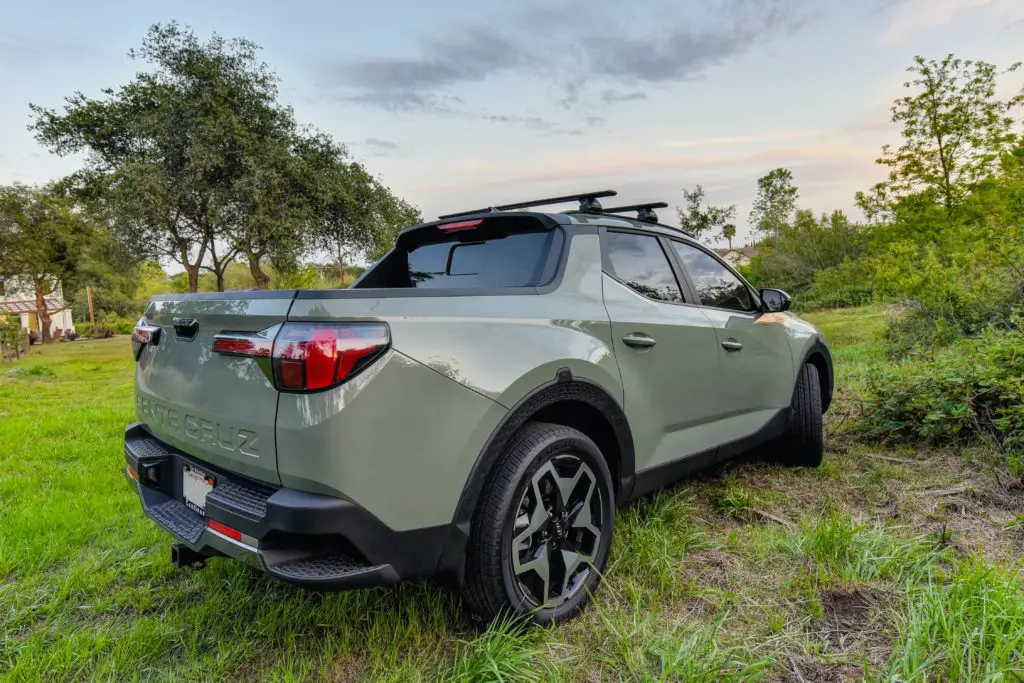 Trunk mount racks are typically the easiest to install in your car and do not require much to remove when they are not in use. There are different types and models of trunk-mounted racks in the market. However, all trunk racks usually feature straps at different parts of the rack meant to be fastened to different parts of the vehicle.
Installing this kind of bike rack involves locking the straps to the "lip" of your car's trunk. To install a trunk rack to your car, you need to open the door of your vehicle slightly to hook the straps to their respective sides. 
The user manual would state the exact installation instructions for your trunk racks. Some models also come with a long strap that extends around the car's rear door. However, most bike racks of this kind cannot accommodate multiple bikes.
After fixing all the straps in their corresponding places, your car bike rack will be ready to accommodate your bike. Trunk-mounted racks are more compact, cannot hold too much weight, and thus typically fit only one or two bikes. They may also not have any security feature to lock in the bike and protect it from theft.
Trunk racks are a budget-friendly way of transporting your bike, but they can do some damage to your car paint and disturb access to your trunk. The trunk mount is compact and ideal for tight spaces but is usually weaker.
Conclusion
Packing up for a road trip can be super exciting. Having your favorite bicycles to cruise and cycle when you reach your destination is also more exciting. Investing in the right bike rack can be a gamechanger for your bike's transportation.
If you've ever wondered how to attach a bike rack to a car, it's usually easy and requires only a little work. For a hitch bike rack, you just need to fasten your bike rack to your car's hitch with a bolt and screw wrench. The instructions are usually simple on the product's manual for other types, like the trunk mount.
After you install the bike rack, it's essential to double-check all the straps, bolts, and other fasteners to ensure their safety. Also, during long trips, you should periodically check your rack to ensure the bikes are still safely mounted.