How to Protect Bikes on Bike Rack
**Articles may contain links that I earn compensation for if clicked and you make a purchase. As an Amazon Associate, I earn from qualifying purchases. These earnings do not actually impact the price of the product or service.
If you are planning a trip and wish to enjoy a cycling experience, you should invest in a bike rack. You can safely transport your mountain bikes, racing bikes, or any other bikes or two-wheel vehicles with your car using a bike rack.
Most bike racks are also suitable for all kinds of cars. When you wish to transport your bike, all you have to do is figure out how the rack works. 
Using the bike rack means you can conveniently take your two-wheeled wonder anywhere you go and ride your bike when you arrive. However, it is essential to protect your bike and the cars you use to transport the bikes.
What Does My Bike Need Protection From?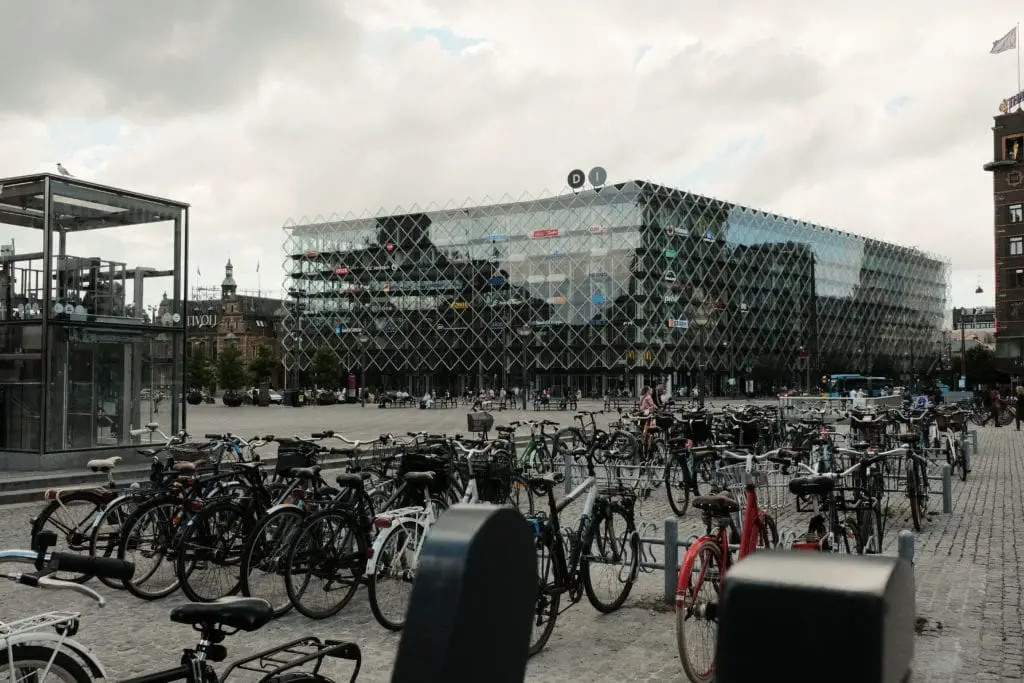 Bike frames, plastic and rubber components of bikes mounted on bike racks, need protection from the elements such as the rain or sun, protection from scratches and dirt or other wear and tear while mounting and dismounting, and on long-distance trips.
Here are some tips on how to protect bikes on bike racks:
With these tips, you can prevent damage and keep it as protected as it would be if you keep your bike inside a garage, and using these tips will also ensure you keep your bike clean.
Choose Bike Racks for Best Protection
There are a variety of bike racks to choose from for those looking to carry their bikes on long trips while keeping the bike secure. These options all come with benefits and drawbacks regarding traveling securely with bicycles. The bike rack options are:
Rear-mounted racks are one of the easiest to use, but the bikes are possibly more prone to damage. This damage could occur due to exposure to dirt, rocks, and other road debris hitting the bikes, especially while driving your car on rocky or uneven terrain. Your bicycle may also be at risk of potential damage if a car accident occurs and the vehicle's rear is compromised. 
Roof racks ultimately help keep your bike safe. However, the difficulties faced putting your bike on and taking it off the roof rack may result in unwanted scratches to the frame and possible damage to your bike's handlebars, pedals, or wheels.
A roof rack generally keeps the bike safe as long as it is well secured. If you are transporting your bike without a cover, you may need to clean your bike from dust and dirt once dismounted from the roof rack, but that will be the main damage risk to your bike or bike frame. 
A hitch rack can be either a platform-style rack or a hanging cradle-style bike rack. The problem with a hitch rack is that your bike is not protected from coming into contact with other bikes or other objects when transporting multiple bikes, often scratching the paint job. You can solve this issue by investing in detachable bike bumpers to keep the bikes secure.
The trunk rack has been specially created to feature a simple installation process. You can attach a trunk rack to the rear of the vehicle with a strap system, and this carrier provides reasonable safety as long as you adequately secure it. Also, the adjustable straps on this rack prevent scratches on the bike frame or other metallic parts.
If you do not wish to purchase a trunk bike rack, you can tie your bike to the truck's trunk using bungee cords or soft straps. Bungee cords will keep your bicycle unscathed during transit but are less convenient than a bike rack as the bicycle will take up space in your trunk.
Ensure You Perfectly Position the Bike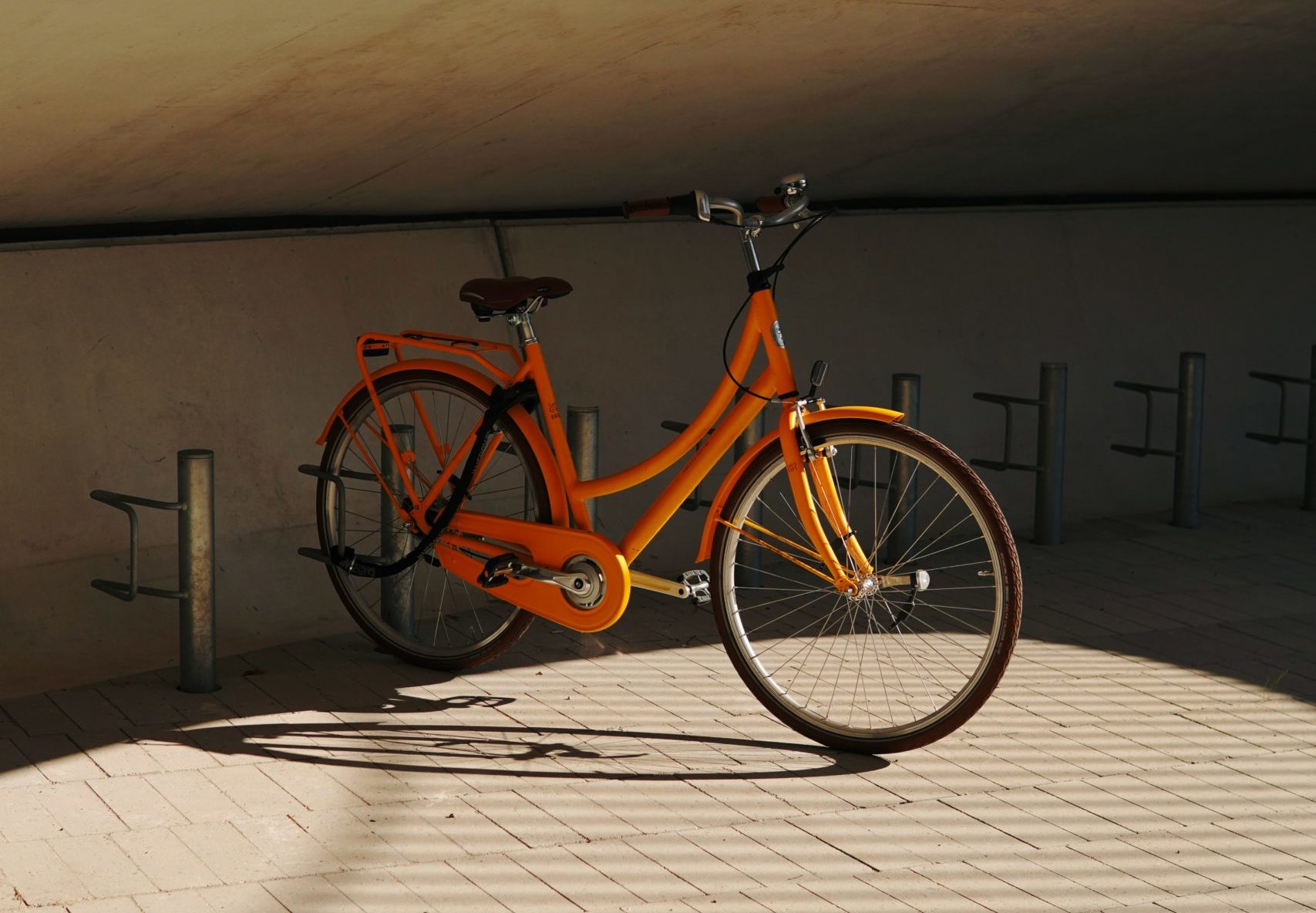 The most suitable bike rack for you and your biking needs will keep the bike as still as possible. Also, it is clamped securely to a stable part of the frame and not to the contact points. 
When referring to carbon bikes, some features may be less stable than others. You can find a bike rack that secures the down tube, seat post, or the front fork.
Also, some racks hold your bikes securely by attaching the rack to the front wheel or both wheels. The front wheel, in these cases, must be secured safely, so the bicycle doesn't wobble. 
In addition, there will be no contact point between the bike and its axle but only with the rack and the wheel. But then, you will still have mounted the bike onto your car correctly, keeping it secure during transit.
Transporting Multiple Bikes
Scratches can occur when transporting more than one bike, for example, if the gaps in the rack are too small. Before purchasing a bike rack, it is vital to research and measure your bike and vehicle dimensions correctly. 
Most bike carriers will fit a variety of bike sizes. However, if you don't securely attach the bike to a bike rack, it will shift and inevitably scratch another bike or your car.
A possible solution to this problem is to purchase bike bumpers. The bike bumpers have a space between bike frames and other objects to prevent direct contact during transit. They are suitable for any part of the bike frame, from the handlebars to the wheels.
Protect Bike Frame With a Bike Cover
During transit, the sun may be too intense. It may start raining suddenly. The only efficient way to protect your bike's wheels and frame from these occurrences is by using bicycle covers.
Bicycle covers protect your bike from the rain, the sun, and dust and can cover one or multiple bikes. Keeping your bike dry on a road trip reduces the risk of rust from exposure to rain. 
Also, a UV-protected cover will provide a longer lifespan to your bike's plastic and rubber components, like the tires. Also, the dust protection feature will protect the chain and drivetrain of your bikes while attached to a bike rack at the rear or top of your car.
What Are Bike Covers Made of?
The bike covers are made of Nylon, Polyester, and Polyurethane materials. 
Nylon covers are the most lightweight and waterproof. 
One of the favorite materials for a bike cover is thick polyester. It is waterproof, and durable. It will substantially protect your bicycle from rain and debris.
Furthermore, getting the right size to cover your bike correctly is essential when looking for the best bike rack cover. Also, knowing how to use the bike rack and securing it to your vehicle is necessary. 
To do so, measure your bike and car's height, length, and wheel size and buy a cover according to those measurements. The ideal bike cover would completely cover your bike and the bike rack.
Finally, when choosing the optimal bike cover, it must come with steady, secure straps. These straps will prevent your cover from flying off and flapping in the wind. Also, straps will reduce wind resistance so you can transport your bike safely.
Theft Protection
During your trip, you may need to leave your car and bike rack unattended at some point. Therefore, it is of utmost importance to protect your bicycle, like the ability to lock it to the bike rack.
Most bike racks have a built-in lock, but an additional bike lock will ensure your bike has the utmost theft protection. 
Besides making it more difficult for potential thieves, the mere sight of this additional lock on the bike rack will serve as a deterrent. A bicycle cover can also be an extra protective measure against possible theft and may have a lock of its own that attaches to the bike rack. Auto insurance companies may also demand your bikes be locked to prevent theft claims.
Conclusion
If you are a frequent traveler and transporting your bike safely is a big part of your vacation plans, buying a bike rack is necessary.
Whether you choose a roof rack, a rear rack, a trunk, or any other bike rack, choosing the best bike rack means looking at every feature to find which bike rack will meet your needs. Once you find a good product, finding the perfect bike cover is the next step, as this will ensure your bicycle stays completely protected.