Plastic or Cardboard Boxes for Storage? Pros & Cons
**Articles may contain links that I earn compensation for if clicked and you make a purchase. As an Amazon Associate, I earn from qualifying purchases. These earnings do not actually impact the price of the product or service.
In everyone's life, at least once, comes the time when they need to pack and move things away. Whether the reason is downsizing your home, moving your home, office, international relocation, or other, you should take proper measures as soon as possible.
When this time in your life comes, you will be faced with the choice – to use plastic boxes or cardboard boxes. And in order to save yourself time, you should be prepared and acquainted with your two options.
Here, we'll tell you the pros and the cons of both types of boxes, and you can take a smart and educated decision about what you should do.
Before we begin, take a look at our guide on the:
Plastic Boxes & Storage
Being widely used, these come have both their pros and cons.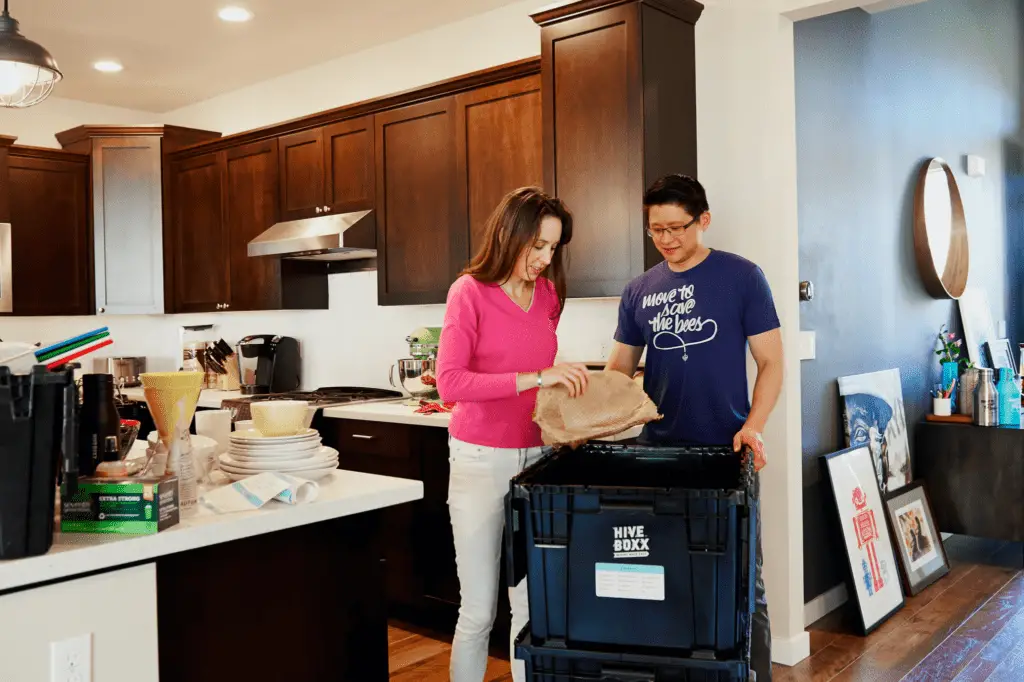 Advantages: FOR Plastic Boxes:
More durable.
Better handles and easier to carry.
More protective – do not let moisture, humidity inside.
Have a snap-on lid, making them easier to open and close if necessary.
Great if you will be storing your belongings in a non-controlled temperature room, such as an attic, basement, shed, garage.
More secure to store valuables, antiques and expensive art, or expensive jewelry.
Aesthetic and visual appealing
Disadvantages: AGAINST Plastic Boxes:
Can be hard to store and stack on top of each other.
A lot more expensive.
Plastic is not very environmentally friendly.
Don't have many ops for shape and size.
Difficult to label.
To people who are on a budget, says international movers Asia Relocation, the biggest disadvantage would be the high prices for the plastic boxes. Plus, with the lack of choice in sizes, you'd need more boxes for your belongings, experts add.
Larger Storage Needed?
To people who have to store big items – wardrobes, mirrors, or some other, the disadvantage would be the lack of big enough plastic boxes.
Overall, plastic boxes can help a lot for storing your belongings in a place where temperature, humidity and moisture are not controlled, comment professionals Henfield Storage. Plastic containers will definitely keep your items safe as the boxes are waterproof. But if you will use an off-site storage container, there's no need to spend more money on plastic boxes.
Cardboard Boxes & Storage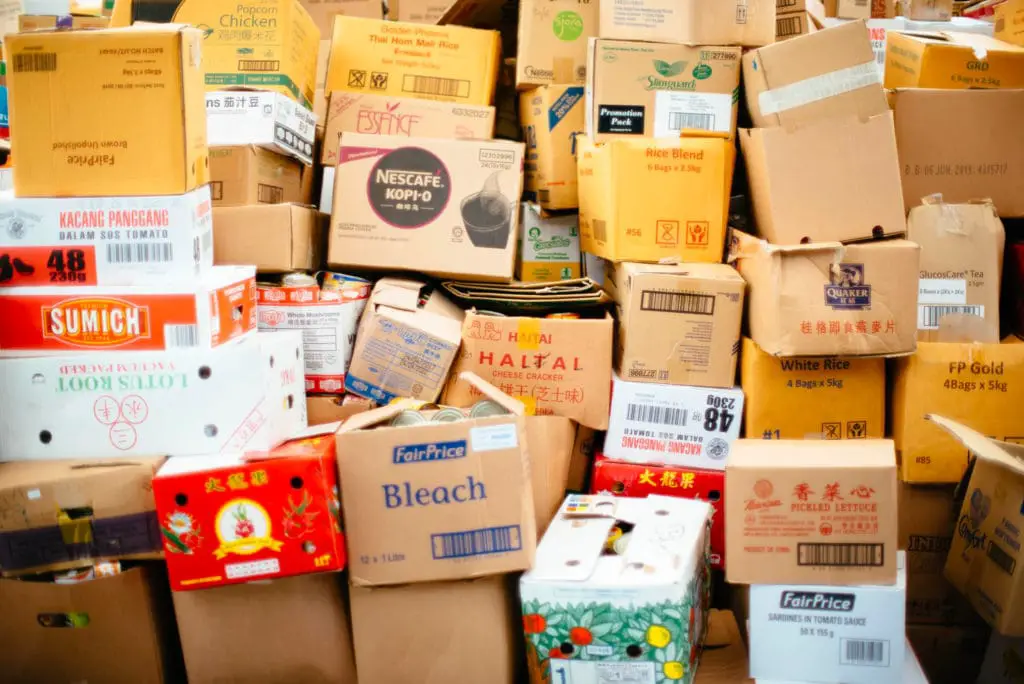 People often ask
Is Cardboard Renewable?
We produce most of our cardboard from trees with the percentage of recycled cardboard on the rise. Upon growing sustainable forests and efficient recycling, cardboard is sure far more renewable than plastic
Is Cardboard Bad for the Environment?
Again, it depends on the technology and type of cardboard as some manufacturers will produce nature and eco-friendly, while others do add synthetics like plastic paper to the mix and ultimately make it dangerous.
Cardboard Boxes Usage
Cardboard boxes are used the most by people because they are affordable and allow you to store them easily. However, you can find both cardboard boxes and plastic boxes available online, and you can compare sizes, prices, and shapes to find an option that suits your needs best.
Advantages: FOR Cardboard Boxes
Cheaper than plastic boxes.
Size-flexible and there are boxes specifically designed for irregular items (e.g. wardrobe box, wine pack with bottle dividers, TV boxes, etc.)
More durable than people think.
Easy to stack and store.
Easy to label.
Recyclable and biodegradable.
Fine for long-term storage in a controlled environment.
Disadvantages: AGAINST Cardboard Boxes
Need to be in a controlled environment whether used for long or short term storage.
Don't have handles so the heavy ones are difficult to lift and move.
Can attract bugs or mice.
Can succumb to moisture.
Flammable.
When talking about storing your items in your attic or your basement, cardboard boxes might not be the best choice, because if there's a flood the boxes and your belongings might get ruined.
Cardboards vs Plastic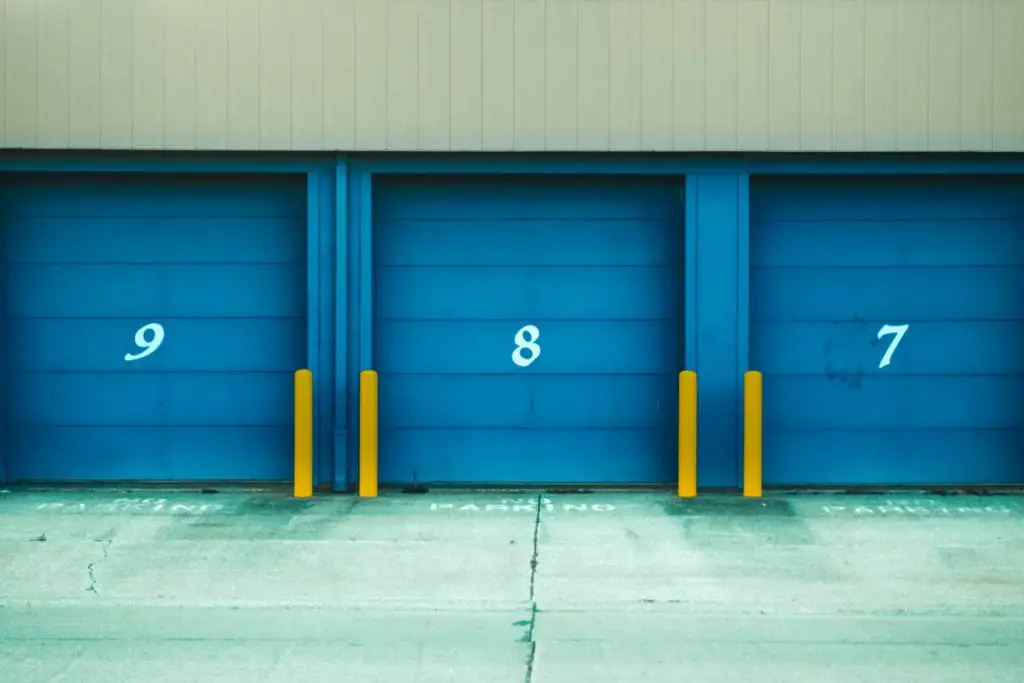 The neck-to-neck race ain't one easy to judge as both options come with pros and cons, be it the budget, durability, reliability, or environmental impact, and all comes down to your specific need and use case.
Storage Boxes & Pests
Also, such places often tend to be infested with pests – be it rats, mice or even worst, bed bugs! All would easily gnaw through the cardboard and with it, in your home.
However, if you chose to store your belongings in a special storage container while moving your home or your office, cardboard boxes are a perfect choice.
The cardboard boxes made for moving and storage are a lot sturdier than people think. They are made from special corrugated cardboard because they are intended to hold a lot of weight. So, don't believe the myth that they would break easily.
Why?
Because any company that offers storage services guarantees that your boxes and other stored items are packed neatly and safely in containers that do not allow moisture, humidity or pests to get inside and ruin your belongings.
Then it won't matter if you are using a short or long-term storage service, the cardboard boxes will be efficiently protecting your belongings inside.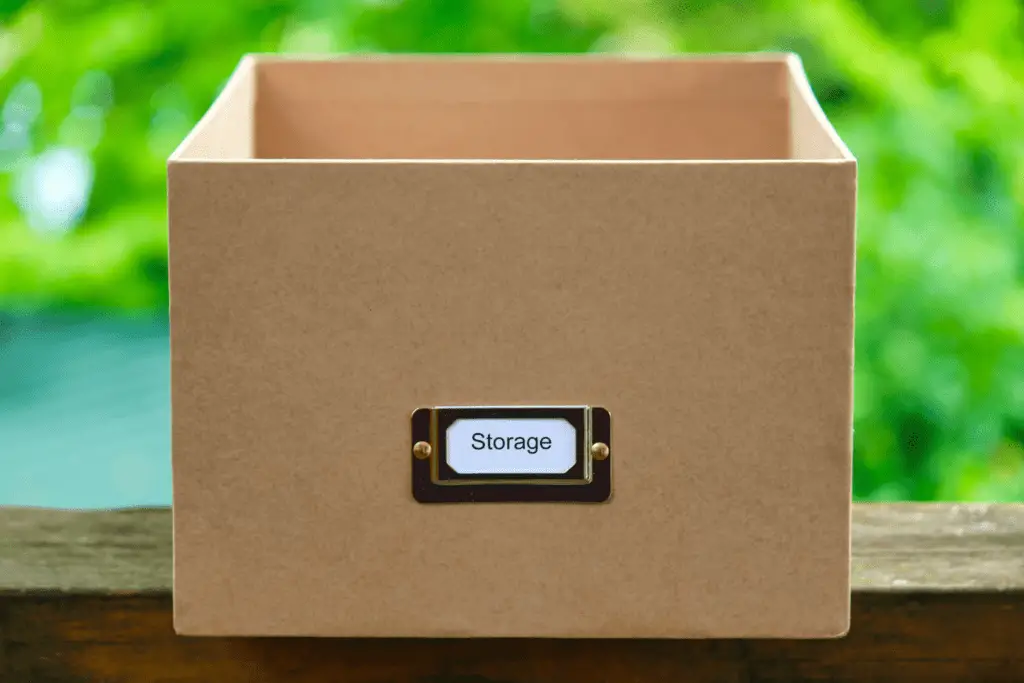 Especially if you are going to store everything from your home or office in one place, you can bet that using cardboard boxes will make it easier to arrange and organise the storage container.
The boxes have a regular shape and can be stacked in a way that won't allow any of them to fall and get damaged.
In all cases, upkeep hygiene is a must, so take a look at our guide on:
5 Best Hand Held Steam Cleaners
Storage Boxes Tips
Whichever you choose in the end, just make sure to follow the two basic and most important rules when packing for moving or storage:
Label everything meticulously.
If you write only 'Kitchen' on seven boxes, how will you find what you are looking for easily and quickly? You won't! That's why you need to be as detailed as possible. Add words like 'pans, pots, cutlery' or 'china, glasses and cups, fragile', etc. And so on for each room.
Pack the light items in big boxes and the heavy items in small boxes.
This makes it easier to pack and carry the boxes. And also easier to arrange them in the storage space.