How to Start Business As A Contractor for Home Services? Tips & Advice
**Articles may contain links that I earn compensation for if clicked and you make a purchase. As an Amazon Associate, I earn from qualifying purchases. These earnings do not actually impact the price of the product or service.
Are you searching for a new career opportunity?
Do you want to build your own company and business?
Then becoming a general contractor might be the right path for you, especially if you have experience in the service industry.
At The Home Guide, we know that this business can be quite lucrative, but before checking your bank account you'll have to prepare yourself for the job. Here's how to get started.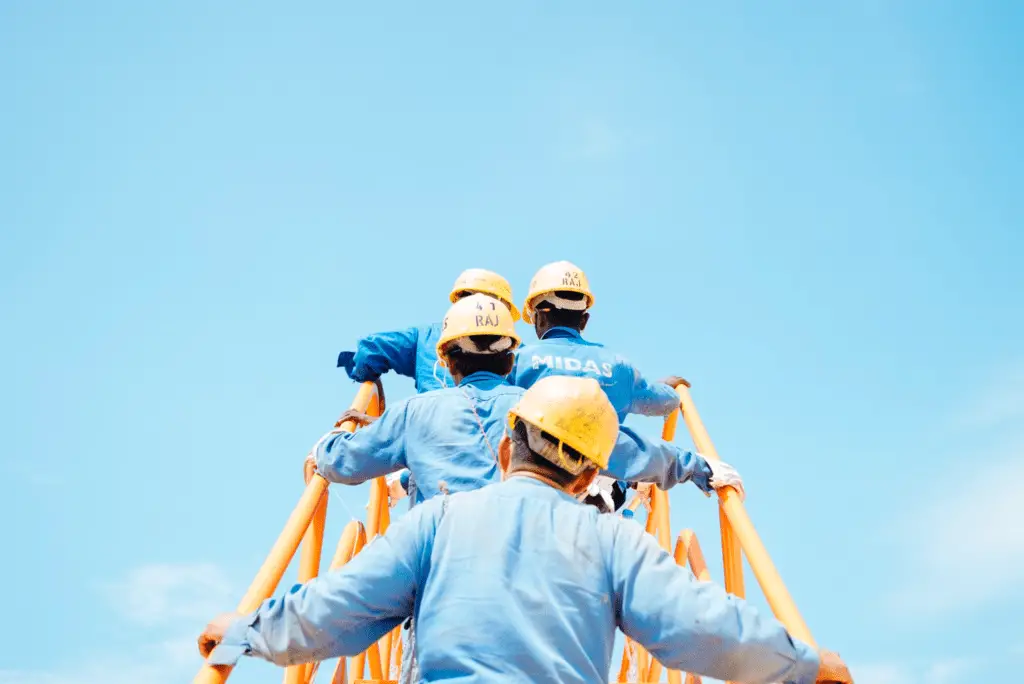 Get Authority-Licensed, Local Permits & Trade-Certified
The first step in becoming a successful contractor is getting legal licenses and permits.
Dedicate the time you need to prep for the license exams A construction project is no game – a lot of things can go wrong if you have no idea what you are doing. The same applies to domestic services, such as cleaning, installations, appliances maintenance, interior, or gardening.
So it's essential to learn how to tackle all different types of problems and blockers and then manage to run a successful business as a contractor.
Luckily, there are many e-learning websites that provide courses for becoming a general contractor. You will be able to gain expertise in the comfort of your own home.
To name just one example, a professional can clean a carpet 85% faster than DIY.
Learn Industry Regulations
You might be familiar with the construction site regulations, but you also need to have immense knowledge about up-to-date industry regulations.
To stay updated with the latest industry requirements, make sure to regularly check official government websites, where new information is posted.
Being aware of any changes will help you protect your business and possibly save you time and money. Consider building a health & safety culture to cut out risk and unnecessary accidents.
Always Keep a Sharp Eye on Finances
Finances are an important aspect of the construction business because often there are overhead expenses. You need to track spending carefully and adjust your plans accordingly to avoid bankruptcy.
When preparing an offer for a client, let's say on budgeting a bathroom remodel or bathroom safety, making your home more energy-efficient, make sure to take into consideration all potential costs such as labor and materials, comment contractors Render Hero. You can also create a budget to track any incoming and outgoing money flow.
Whenever you expect bigger expenses, you can exclude unnecessary ones or increase your rates.
Office Freshness & Hygiene
Your office can say a lot about your business. Ensure it's presentable, especially if you welcome clients in it. Develop your own office cleaning routine, or hire a professional cleaning company to handle this task on a weekly basis.
Personal hygiene of your employees is also essential. Make sure to set certain standards about cleanliness and dress code.
Other aspects concern the quality and freshness of the air. Consider the use of a fresh air purifier to filter the air from dust, dirt, allergens, and humidity.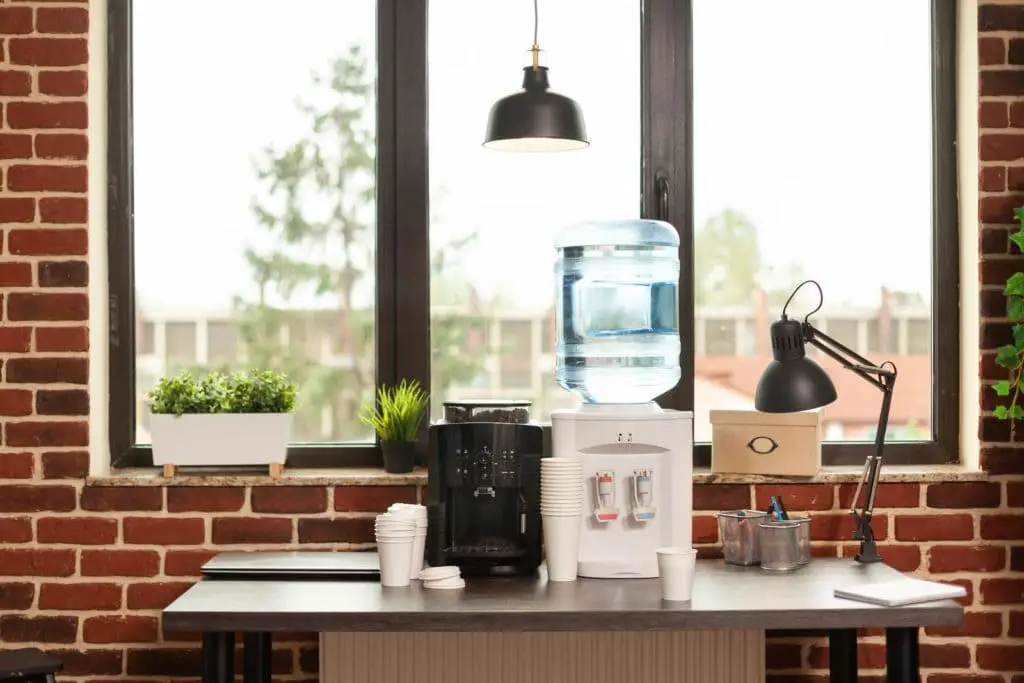 Cutting-Edge Software
Service companies benefit a lot from professional business software solutions.
Onboarding a niche product could be the best investment you'll ever make. There are numerous helpful functions that will help you keep track of your projects and clients. Such software can also help new clients find you and book a service with you online, comments relocation company platform Henfield Storage.
Most software companies offer excellent customer support, so even if you're not tech-savvy, there will always be someone to assist you.
Other solutions include state-of-the-art customer satisfaction tracking that allows truly data-based decisions and management.
Think Green Management
Developing a contract business is a magnificent idea because it requires you to work closely with clients.
You could do a lot of things around the office to reduce common single-use products, helping to cultivate a more sustainable market for your business.
Use a bin system to categorize and segregate types of waste.
Encourage colleagues to use their own utensils.
Look into energy-efficient lighting for your business premises.
Abandoned physical documentation and migrate online.
Use high-end water filters instead of bottled water.
Company Etiquette & Culture
Management needs to establish well-defined workplace rules and policies.
This means that you need to know where you stand in terms of compensation, benefits, and job security along with office policies, company values, what's acceptable, what is not, and general gentlemanship at work.
Employees need to feel like they are playing an integral role in each team.
You can achieve that by organizing team-building events, having individualized birthday gifts, and celebrating work anniversaries with personalized gifts. New people arriving at the company always need ASAP integration to workflow and processes.
Assess Your Internal Organization
It's crucial to monitor the performance of contracts and identify threats and opportunities as soon as possible to maintain your competitive advantage. You should also make sure to pass all contractor checks, comments Sydney Industrial Coatings
You need to make sure that all of your business pages have the right information. This includes the title, description, price, contact forms, and of course, your brand promise.
Use this questionnaire to monitor performance.
Do you exceed your budget restraints?
Do you have recurring customers?
Do reviews confirm your status as a reliable business?
Do you manage to acquire reviews and testimonials?
Are you aware of employee turnover and loss?
Do my contractors or customers have a good working relationship with your company and employees?"
What's the reputation of your contractor business in the community?
You can easily find answers to these questions by reviewing your client or employee feedback about your business and financial statements and reviewing additional information collected.
This self-assessment will help you see the strengths and weaknesses of your business, allowing you to pinpoint where you may need improvement.
Prepare Well in Advance
At all times, you should be prepared for different scenarios and outcomes. In the business world, even the tiniest thing has the potential to cause huge damage. That's why you should always be alert.
According to professionals at Inspection Support, starting the business took some fair effort in research, preparation, and setting up infrastructure only for marketing to take its toll, not to mention certification and legal arrangements.
Imagine that you have almost completed a home renovation, but suddenly realize that you don't have the last section done to be fully ready with the job.
This tiny part can now be the reason you lose hundreds of dollars. In the best scenario, you will have to go to the closest store to buy it, but this will cost you valuable time.
Handpick the Best Clients
At the start of your business, you will want to take every possible client to gain some profit, comments manager, and coordinator of local professionals Jordan Foster. But you will have to learn to carefully select your customers and even turn some of them down, the expert adds.
It's better to land a big project with a client who will pay you upfront instead of a client with a small renovation job who will only cause you headaches.
You should be interested in clients who will bring you a high return on investment. To select the best customers, you could perform a little research beforehand. You can ask other contractors if they have worked with that particular client, you should also pay attention to the way the person communicates and treats you and your employees.