How Much Does a Bike Rack Cost?
**Articles may contain links that I earn compensation for if clicked and you make a purchase. As an Amazon Associate, I earn from qualifying purchases. These earnings do not actually impact the price of the product or service.
If you bought a bike recently, you'd need some equipment to transport the bike. Different options are available these days, but most people's favorite option is installing a bike rack. 
Some companies even make bikes that have an integrated bike rack. Hence, they take away the need to purchase an additional one. That said, you must be curious about how much a bike rack costs.
A bike rack's cost varies based on the quality and model you choose. You will have to pay less than $200 for the cheapest bike racks and more for the expensive and high-quality bike racks. 
However, this doesn't mean that a cheaper bike rack won't serve you well. Most of them usually function perfectly.
If you desire to buy a bike rack for your bicycle or your kids' bikes as you go on a holiday, you'll need to get one you prefer. Here, we'll discuss bike racks cost in detail. 
We will also explore the different types of racks, what makes some expensive, and more.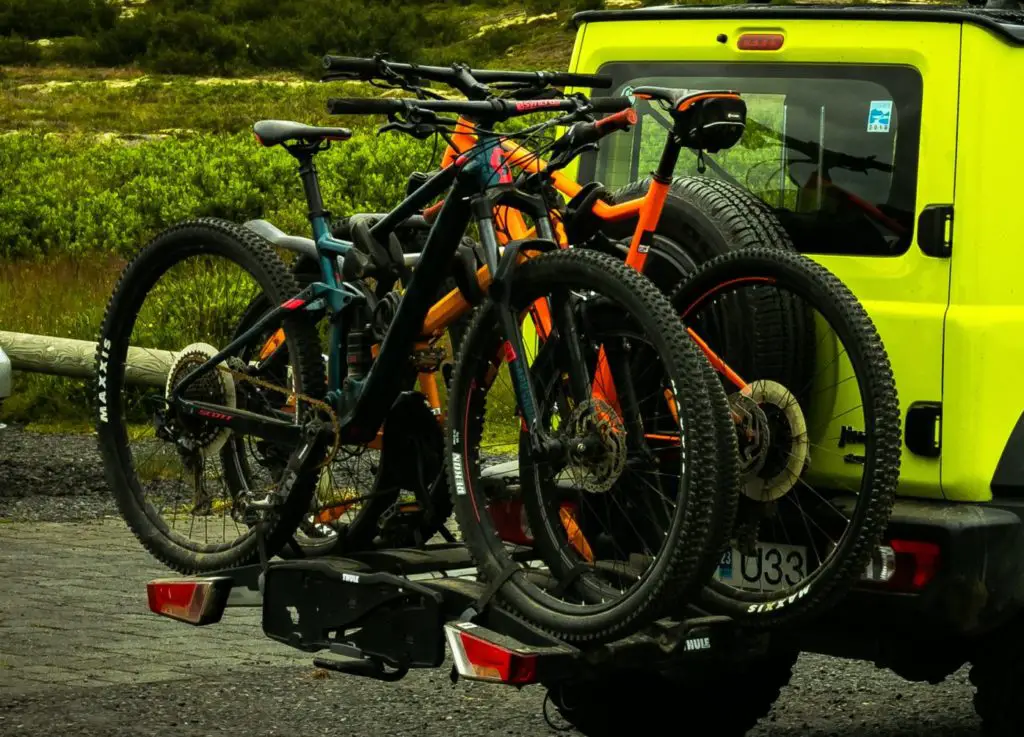 How Much Does a Bike Rack Cost
A good bike rack will make it easy for you to securely and safely transport your bikes wherever you want. A lot of bike racks are available today, but they all come at different prices. The price that you pay for most bike racks depends on some factors.
For instance, if you want to carry two bikes, you can get a simple two-bike rack for less than $200. You'll have to pay more if you're looking for something more elaborate, like a hitch-mounted bike rack that can carry three bikes or more.
Factors Influencing Bike Racks Cost
Bike racks' cost depends on several factors. Some may seem obvious, but others might not. Here are some of the factors that can affect the cost of your bike rack.
A metal alloy or plastic might seem an obvious bike rack choice. However, other materials are available too and may be more suited to your needs. Some metal racks comprise stainless steel or aluminum, making them durable and long-lasting but also expensive. 
Plastic bike racks cost less than metal ones, but they aren't as strong. Hence, the bike racks may not last as long as metal ones if you use them regularly.
Typically, there are many different style racks available for purchase. For instance, hitch-mounted racks can carry four or more bikes simultaneously. 
You can also find roof-mounted racks ideal for carrying multiple bikes at once. However, these may not be necessary if you only have one bike or more to transport. 
If you are looking for cheap bike racks worth investing in, consider purchasing a roof mount bike rack or a trunk mount bike rack. These are usually some of the cheapest bike racks since they don't require any installation work or drilling into your vehicle.
The more you use your bike rack, the more you'll need to spend on it. For example, if you want to buy a bike rack for occasional use, you can get one for under $200. 
However, if you want to buy one for everyday use and long-term storage, it is better to go for quality bike racks that cost more than $200. This will keep the bike in good condition when stored on the rack.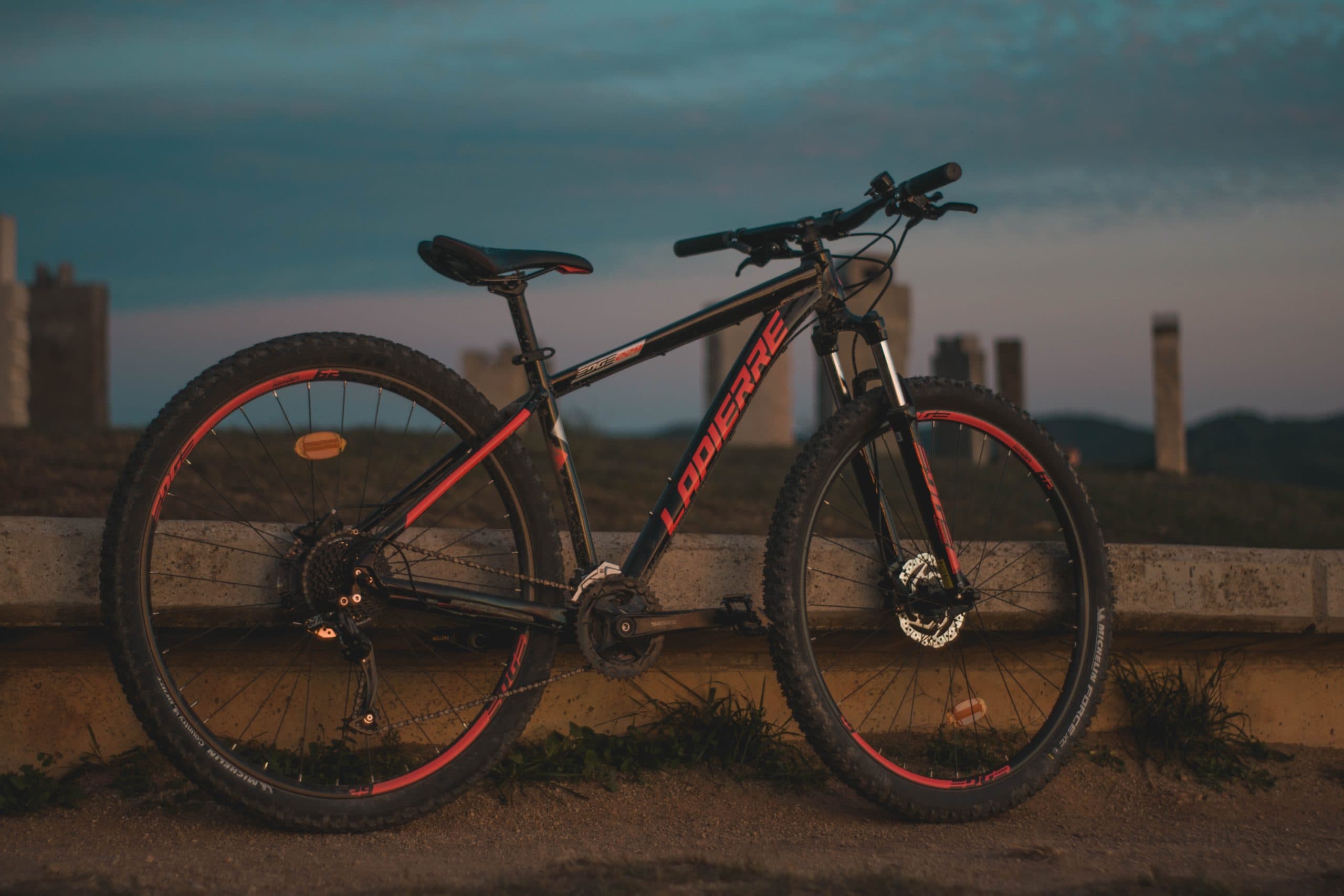 Bicycles are very delicate and sensitive machines that require extra care when transporting. To ensure your bicycle doesn't get damaged while transporting, you should invest in durable bike racks made with high-quality materials like aluminum alloy. They can withstand bad weather conditions like extreme heat or cold temperatures without breaking down.
The size of your vehicle also influences bike racks' cost because wider vehicles require wider racks that can support more than one bike at a time. If you only have one car, you might want a smaller rack that fits easily. 
However, having two smaller bike racks could be more convenient than having one large bike rack if you have two cars. This is because it cannot fit into both vehicles easily when not in use.
Most bike racks come in two sizes: 2-bike and 4-bike models. Some carry up to seven bikes. The larger models cost more because they carry more weight and hold more bikes at once. 
If you take one or two bikes at most times, consider buying a smaller model. It will save money without compromising on quality or reliability.
What Makes Some Bike Racks So Costly
There are several reasons why some bike racks cost more than others. The first reason is that they're built to be strong and durable. Therefore, if you have a sturdy bike rack that can hold up to ten bikes and is built for durability, it will cost more than a simple rack holding one or two bikes.
Secondly, a high-end, sturdy bike rack often comes from high-quality materials like stainless steel. This makes the bike racks cost more than other materials like aluminum or plastic. 
Besides, the racks often have more features and functionality than the cheap bike racks. For example, some high-end models have hydraulic lifts. This allows easy loading and unloading of bikes into the rack while keeping them secure at all times.
Another reason some bike racks cost a lot is the brand name. Some are better known than others and therefore command a higher price. These brands also offer warranties for their products. 
Therefore, if anything happens to your rack within a certain period, its manufacturer will replace it free of charge.
Different Types of Bike Racks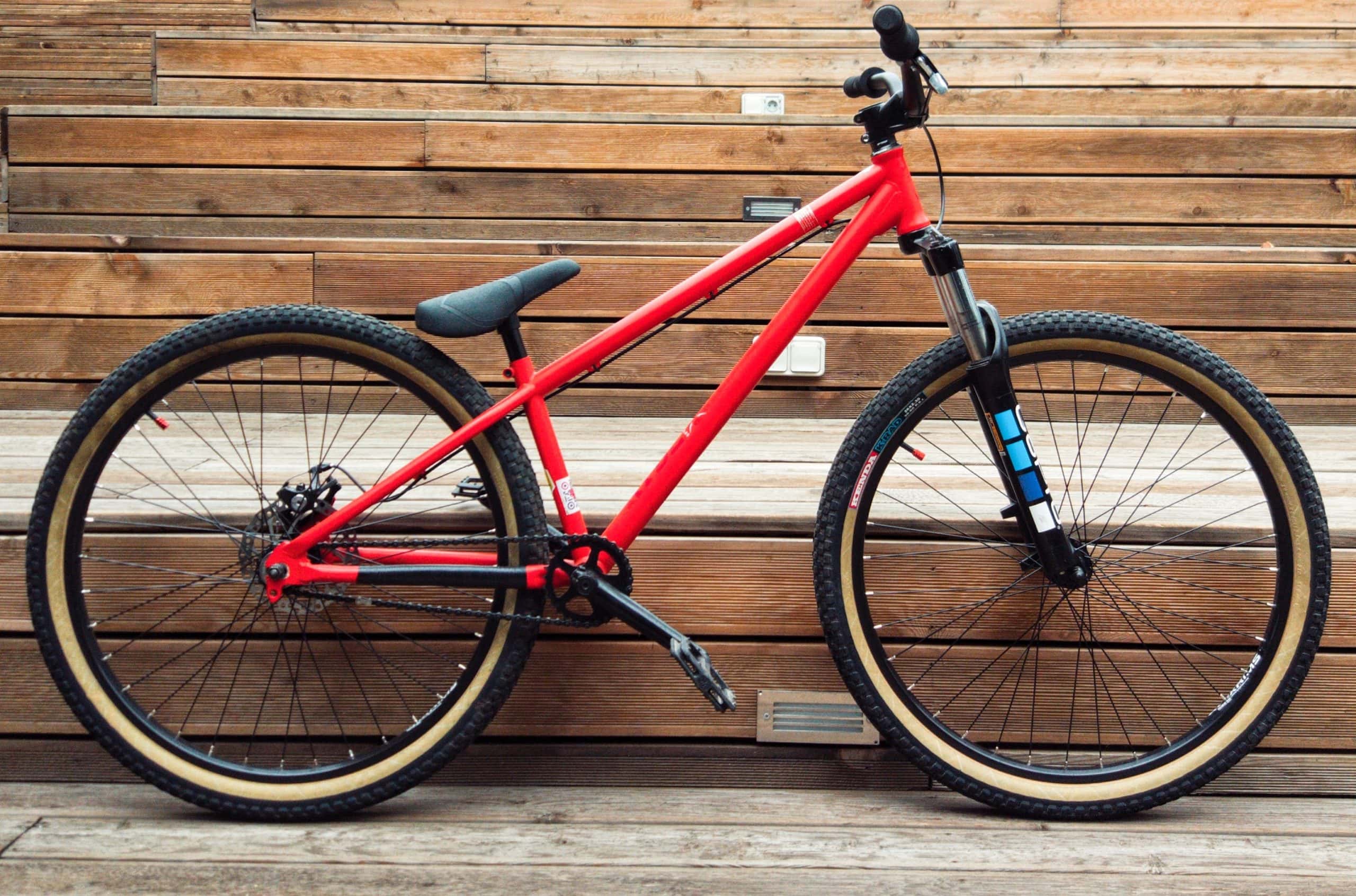 Bike racks are a fantastic way to transport your bike when you don't want to ride it.
They're also helpful for storing your bike in the garage or on the back porch.
Many bike racks are available, from simple models that hold one or two bikes to more complex models with locks and straps. 
Here are some options:
A trunk-mount bike rack is an economical bike rack; you can spend as little as $30 for a good bike rack. You might have to spend over $200 on a costly bike rack. It attaches to the rear bumper of your vehicle and holds one to three bikes by their frames. 
Trunk racks are popular because they're easy to use, and you can install them without tools. However, they may not work well for bike owners with larger vehicles like pickup trucks or SUVs because trunk space is limited. Besides, there may not be enough clearance between your vehicle's tailgate and the trunk bike racks.
The trunk rack also requires you to take your bikes off whenever you park in a parking lot or other area. Besides, they won't fit in the trunk area while still attached to the rack. If you're looking for an easy way to transport multiple bikes at once, this type of rack might be right for you.
The advantage is that they're out of sight when not in use and require no adjustment. Moreover, they fit any bike size as long as you have enough room between your car's roofline and trunk lid.
A hitch-mounted bike rack is one of the best bike racks and an excellent option for those who want to carry multiple bikes. Therefore, if you have up to four bikes or more, you can use them. Hitch racks come in two categories, hanging hitch racks and platform hitch racks.
A hanging hitch rack is usually more affordable than platform hitch racks, and you'll find cheap bike racks worth $100. On the other hand, platform hitch racks cost more since they are safer and support bikes as required. If you prefer getting a hanging rack, the choice is all yours.
You will mount the hitch bike racks to the hitch receiver tube underneath the vehicle's rear hatch and secure them by a locking pin. If your car has a trailer hitch and you don't plan on using it regularly, you can install hitch mount bike racks. Hence, it won't interfere with the use of your other equipment.
Hitch mount bike racks usually use two arms that attach to the rear bumper or rear access trim panel. You will notice one on each side of the car. They go above the bumper, which means they're visible enough and sometimes make parking difficult.
Hitch bike racks' dual-arm supports different-sized bikes since they are adjustable. However, there's still some trial and error involved with getting them exactly right for each bicycle you want to carry.
One main advantage of a hitch mount bike rack is that it is quick and easy to set up. You secure the hitch bike racks into your vehicle's receiver hitch and attach them to your bike by clipping or locking them onto your frame. The whole process takes a few minutes.
A roof mount bike rack is ideal if you want to carry two or three bikes but have limited space in your car. The cost of these roof racks varies, and you will come across a cheap bike rack for less than $100. Roof racks attach to the roof of your vehicle, and thus, you can place them on any car with a flat surface.
To install roof-mounted bike racks, place them on your car's roof with the clamps facing down. You can lower the rack so that all four clamps are resting firmly against the top of your car's bodywork. Once you finish, tighten all four clamps to ensure no movement between the rack and your vehicle's bodywork.
Roof racks are pretty simple to install and remove. You use a ladder or step stool to get up on top of your car, then attach your bicycle to the rack and secure it. When you want to take it off, release your bike from the rack and lower it back down to the ground. 
This makes the bike racks very convenient for people who ride bikes frequently or need a way to transport their bikes to multiple destinations in one trip.
The other advantage of roof mount bike racks is that they can carry multiple bikes simultaneously. Therefore, you shouldn't worry about finding space for individual bikes inside your vehicle or trying to fit them on top of each other on a hitch mount bike rack.
A spare tire bike rack is another option to help you transport bikes securely. Cheap bike racks will cost you around $80, though the figure also varies. This rack mounts directly onto your vehicle's spare tire and is designed for use on cars without an existing hitch receiver or roof rack available for mounting a rack system.
Spare tire bike racks are typically made using heavy-duty steel tubing. It securely locks into place with locking pins installed through holes drilled into the spare tire's rim. They are simple to install and remove from your vehicle. 
Moreover, you can easily remove them from your car once you remove your bike. This makes them ideal if you only plan to use them occasionally. Still, they are suitable if you do not want to permanently install anything on your vehicle like some other racks that require drilling holes.
Do I Need a Hitch for a Bike Rack?
Hitch bike racks are an excellent option for those who want to carry more than one bike. They are also very convenient because they allow you to store the bikes in your garage or shed. The hitch is mounted on the back of your vehicle, allowing you to remove the rack when you do not need it. 
Hitch racks come in different styles, so there is one that will fit any bike. Some are compatible with all sizes of cars, while others are only compatible with specific models.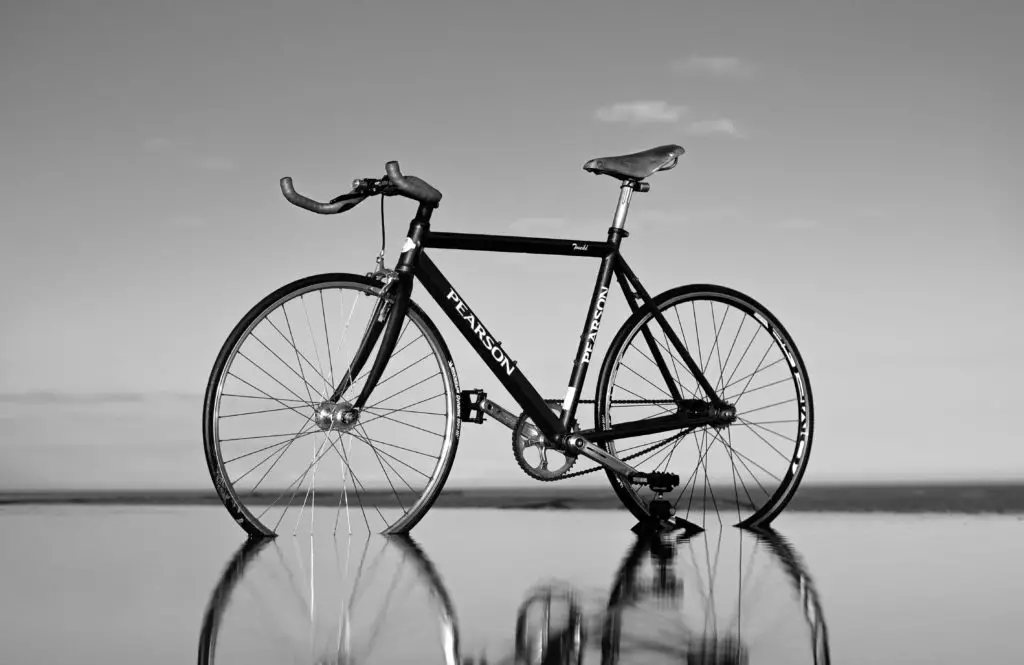 Is a Bike Rack Worth It
If you transport your bike a lot, it's worth investing in a rack. A good rack will help protect your bike and provide an easy way to load it. 
There are many racks: some fit in the trunk, and some strap onto the roof. The rack you choose depends on where you plan to store your bike and how often you plan to use it.
Some people invest in a roof mount rack to take their bikes with them when camping or traveling. Other people use roof mounts because they don't have much space in their garage or basement where they could store their bikes permanently.
A hitch-mounted rack might work best if you have an SUV or station wagon with a large back seat area. This rack is easy to install and remove from your vehicle. Thus, you can use it whenever needed and not worry about damaging your car while driving around town with it installed all year round.
Where to Buy a Bike Rack
There are many places to buy a bike rack and the first place to look is at your local bike shop. Some may also offer advice on what type of rack you should buy. If they don't have the right rack in stock, they can order it for you and deliver it in a few days.
Another option is to look online and many websites sell bike racks, including Amazon, eBay, and Craigslist. These sites allow you to find what you're looking for without leaving your house or office. You can read reviews from other clients who've bought the same product to see if it's worth buying or not.
If you'd rather go into a store than order online, visit a department store or retail store. These stores tend to carry more racks than department stores because they sell different types of vehicles and accessories like this one.
Do Bike Racks Damage Your Car
Bike racks can cause serious damage to your car if not installed correctly or if you don't use them properly. Many people have been using bike racks for years without awful incidents, and many good-quality bike racks are available today. Besides, they are gentle with different vehicles, whether a pickup truck or a small car.
Racks that fit well on the roof of your car carry bikes by their wheels. Thus, they can stress the paint job and even dent the roof if they're not appropriately secured. 
They also cause more wind noise than other racks because they're higher. However, there's no reason why a roof rack shouldn't last for years if it's installed properly and used carefully.
It's also worth remembering that most cars come with a manufacturer's warranty against rust-through. This means that any damage caused by a rack should be covered by the warranty, provided you don't abuse it.
If you choose to install a hitch-mounted rack on your vehicle, there are potential problems with dents in the bumper area where the hitch attaches. Moreover, there's potential damage from exhaust heat which could lead to paint bubbling or peeling off over time.
Can You Place a Bike Rack on Any Car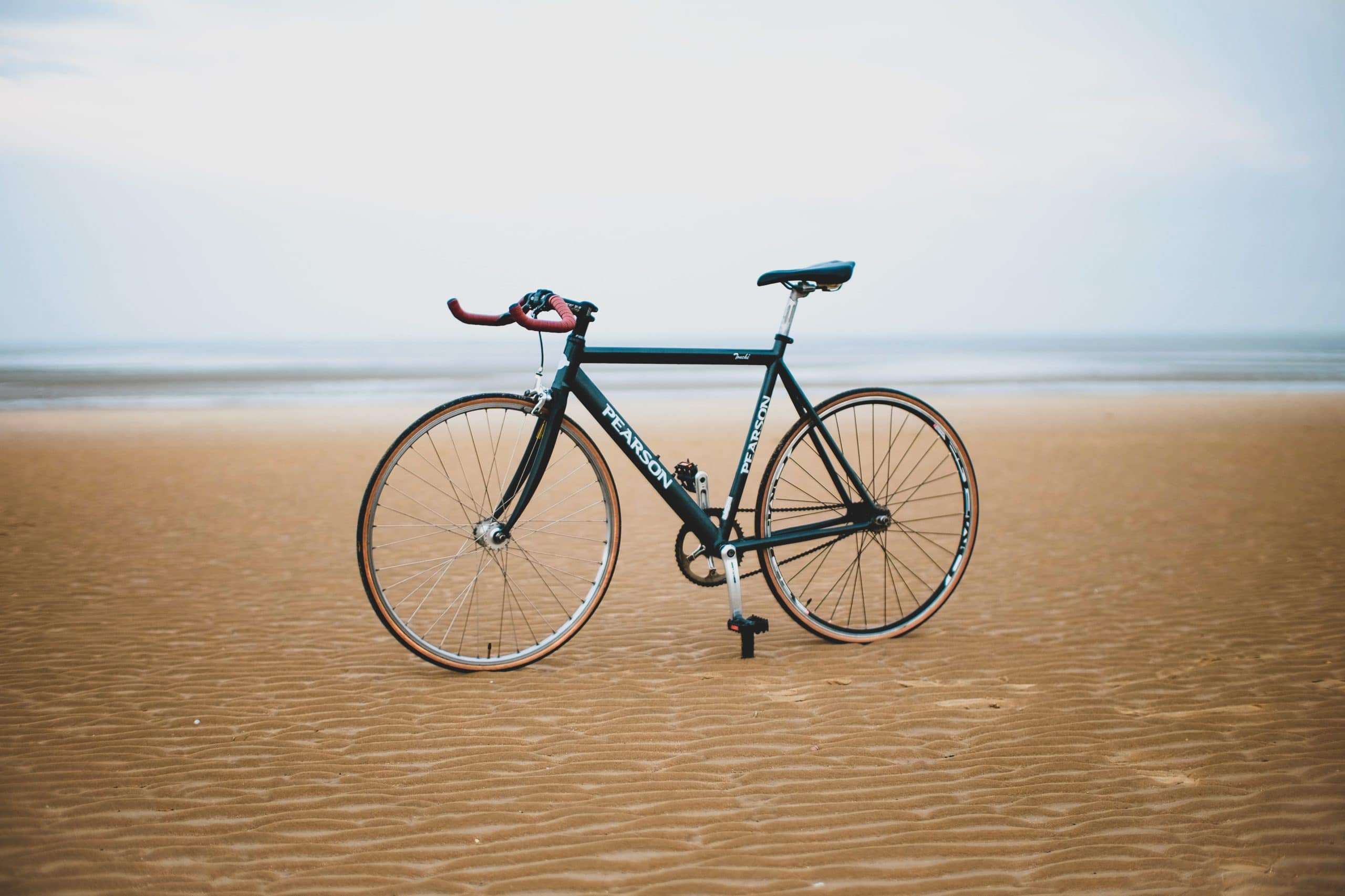 You can put a bike rack on any car since they are adjustable. The best way to find out if your vehicle can take a bike rack is to consult the manufacturer's website. Most major manufacturers will know whether their cars are compatible with bike racks and where you can get one fitted locally. 
If you're looking for a car roof bike rack, you should consider the following:
Will the Car Roof Rack Fit Your Vehicle?
The best way to determine if a rack will fit your car is to measure the distance from your trunk lid to the top of your roof. This measurement should be between more than ten inches, depending on what type of rack you want to use. If it's too short or too long, look for another one that will work with your vehicle.
If you own an SUV, you'll want to look for a rack designed for SUVs. Ensure the manufacturer rates the rack at least as high as the weight capacity of your vehicle. Also, confirm it can support the weight of two or three bikes without exceeding it. 
If you're planning on traveling with your bike along in an enclosed trailer or van, then any hitch-mount or roof-mount rack should work well.
Does the Rack Come With Everything You Need?
Some racks come with everything that you need, including locks and straps. However, others only include a few pieces and require that you purchase additional accessories separately, like locks. 
Make sure the price tag has everything before buying. This is important as you'll not get any surprises later on down the road when you want to install it on your car.
Do You Have All the Tools Required for Installation?
Some bike racks are easy to install and require no tools at all. Besides, others require more advanced equipment like ratchets or torque wrenches.
How Do You Know if a Bike Rack Will Fit Your Car?
The first thing to do is to check the maximum load limit for your roof rack system. Most roof racks will have a total load limit per bar. However, if you have a heavier bike or need additional support, you may want to consider a higher capacity rack.
The next step is to measure your vehicle's trunk opening width and depth. You'll want the rack to fit inside your car so that it doesn't obstruct access to your trunk or hatchback door when not in use.
If your car has an aftermarket spoiler that protrudes above the vehicle's roofline, this can also affect how well specific racks will fit on your vehicle. Some brands offer extension bars that you can add to the roof racks. This may be essential if you have an aftermarket spoiler and want to install one of their products on your car.
Conclusion
A bike rack's cost will depend on a combination of factors. The type of bike rack, the materials used, and your car size are all relevant factors determining how much a bike rack will cost. 
If you're trying to buy a new bike rack today, narrow the field down to a few choices. Ideally, this will help you make a more informed decision that saves you both time and money in the long run.