Holmes True HEPA 3 Speed Tower Allergen Remover- HAP716-U
**Articles may contain links that I earn compensation for if clicked and you make a purchase. As an Amazon Associate, I earn from qualifying purchases. These earnings do not actually impact the price of the product or service.
A considerable number of people in the world are unfortunate enough to be affected by allergies that make their life downright unbearable. A number of those hypersensitivities are triggered by dust, mold spores, pollen, and other irritants that cause sneezing, stuffiness, runny nose, and itchiness in the respiratory duct. Hence, there is a need to purify the air of such pollutants. One of the best allergen-remover devices is the Holmes True HEPA 3 Speed Tower Allergen Remover.
But before we get into the nitty-gritty, let us take a look at some reasons you need one in your household.
To get rid of allergen triggers
An air purifier comes in handy for removing pollutants from the air —particularly those that trigger allergies. It helps get rid of pollen and dust that linger in the atmosphere, which may lead to an allergic reaction. This purchase is worth every penny because it is so easy to use.
To get rid of pet dander
Households with pets, such as cats and dogs, have fur dander and other odors accumulating in the air. When a person who is sensitive to dander inhales them, an allergic reaction happens. However, an allergen remover eradicates these situations! This is an ideal purchase if you are specifically looking for an allergen remover.
Supports healthy breathing for people with asthma and other respiratory complications
Asthma and dust, smoke, and pollen do not go well together. With that said, having an allergen remover in your household can reduce the instances of attacks significantly.
Reduces exposure to secondary smoke and other emissions
If you're located in an area where smoke may enter your home, then an allergen remover would be ideal for clearing the air. The HEPA filtration captures and removes dust and allergens—the quality of product is incredible, which is why many people prefer this air purifier.
With that out of the way, let us take a look into the Holmes True HEPA 3 Speed Tower Allergen Remover and see if it meets the criteria of an exceptional air purifier.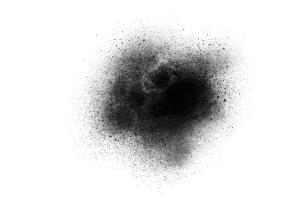 Features of the Holmes True HEPA 3 Speed Tower Allergen Remover
HEPA Filter
For starters, the device has a high-efficiency particulate (HEPA) air filter. This type of air filter is superior because it is a fibrous media air— meaning that it works by forcing air through a fine mesh while trapping harmful particles. The HEPA filter is very efficient, as it removes up to 99.97% of air pollutants. It is one of the best allergen remover air purifiers on the market.
The Slim Tower-Like Structure
The device has a vertical standing structure that allows it to purify a 150-square-foot room efficiently. The vertical frame also allows for small storage space, and corners make for great spots to place them.
Has Washable Pre-Filters
The pre-filters on this device are washable, and they help capture large air pollutant particles. This subsequently lengthens the life span of the filters. This is one of the best purchases because it's so easy to use. Make sure to check out the filter reviews for the Holmes allergen remover.
Optional Ionizer
This device also comes with an optional feature: an ionizer that increases air purification performance. The ionizer uses a high voltage wire and a carbon brush to eliminate the particles from the air. The negative ions react with air particles, subsequently attracting them to the filter. Many opt for this feature for the enhanced quality.
A Filter Life Monitor
When the filters need a change, the Holmes True HEPA 3 Speed Tower allergen remover will inform you. This ensures that the air purifier always functions at an optimum efficiency. This makes it great for everyday use.

Check Lowest Price
3 Speed Settings
The speed settings dictate the rate at which the air is cleaned. This lets you customize the level of ambient noise and air purification you want. This customizable air purifier is the best choice.
AER1 Filter Series
This series consists of several filters that aid in the purification of air by removing pollutants. It series includes an allergen remover that gets rid of common allergens. Featured within is a smoke grabber, which is triple-layered protection specially formulated with Arm and Hammer Baking Soda, Zeolite, and carbon to eliminate smoke particles in the air. These same ingredients also remove odor! Following the odor eliminator is the total air cleanser with dust elimination filters, which provide the system with overall fresher and cleaner air. This filter traps an additional 30% of dust and particles compared to a conventional filter. Lastly, there is a performance plus filter layer that cleans out all the remaining pollutants such as mold, dust mites, debris, and pet dander.
Electric filters
Electric filter purifiers use fibers that create static charges to attract particles. They have many categories ranging between plain, pleated, and reusable. Whatever you want from the purifiers, you can change the filter accordingly.
Electrostatic Precipitating
These are cleaners or air purifiers which attract particles via a fan charged by voltage wires. There are many products that use an opposite electrical charge and attract pollutants as they go through the purifier. Those who don't want costly filters can choose this type. To learn more about how HEPA filtration, you can contact Holmes Customer Service.
Ozone generators
These use small, charged wires to create gaseous molecules with -ve charges, which attract dust molecules. There are many ions that can go back into the air; some ionic purifiers recirculate the same contaminants that they trap, making them less effective.
The ozone generators convert oxygen gas to ozone by using an electrical current, not unlike a powerful oxidant that breaks down molecules in the air. This type of air purifier is less effective for removing indoor allergens.
Things to consider
Operating Costs
Many portable models have high operating costs, which increase with the need for more filters—and might increase more depending on how often you use your air purifier.
Cleanliness
Your purifier needs consistent cleaning because it won't work efficiently with a dusty and clogged filter. Make sure to look for product specs, reviews on the quality of the product, replacement filters used, and length of ownership before buying. The rating of your chosen product should be at least 4 out of 5 stars.
Fan
Purifiers have a fan to suck in air for filtration. Without the fan, they run more quietly, but work poorly.
Servicing indicator
A dusty and clogged cleaner can't work properly and efficiently. This feature will let you know if it needs to be cleaned or changed.
Carrying handle
This product can be easily moved by its handle. Moving your purifier has never been more convenient.
Adjust the speed of the fan
You can adjust the speed on its controller to suit your cleaning needs. Either lower the speed when you are sleeping or working; or increase it when there are more people in the room.
Check Lowest Price
Pros of the Holmes True HEPA 3 Speed Tower Allergen Remover
A notable advantage of the Holmes True HEPA 3 Speed Tower Allergen Remover is its aesthetic appeal. This vertical and stylish stand-alone air purifier looks fantastic in any spot in your household and blends seamlessly with other pieces of furniture. It can be placed either in the living room, bedroom, hallway, or kitchen—no wonder it's one of the best products with impressive standards for length of ownership and ease of use. The cord length of this allergen remover air purifier has a long reachand depending on its frequency of use.
Secondly, it is very durable. The only changeable part is its filters; other than that, this piece lasts for a long time. With proper care, it can last you over a decade. The chances of needing repairs or experiencing broken parts are minimal. Always be sure to check for filter reviews.
For yet another plus, this Holmes allergen purifier has  3 speed options, which allows you to set a speed that is comfortable for you. If you want quicker results, you can utilize the highest settings; if you need your area to be quiet, set it to the lowest settings. To learn more about this product's quality, you can contact Holmes Customer Service.
The unit is easy to use—nothing is daunting or complicated about this device. Using the basic instructions that come with the package, you should be able to find your way around it and set it up fast. All of its buttons are clearly marked and easy to find.
It cleans air very efficiently; with the aer1 filter series, all the allergens, including pollen, dust, pet dander, and smoke from the surrounding air are extracted. By the time the air moves from one end of the room to the other, it is left immaculate and fresh. The HEPA filtration does a thorough job and makes this purifier easy to use.
The Homles True HEPA 3 Speed Tower Allergen Remover is very handy and portable. It is available in three sizes: two mini-tower versions (11×8" and 5×28"), and the console tower which stands at 7 inches tall. The smaller mini-tower works best in a small room, such as a nursery that is up to 155 square feet in size. The bigger mini-tower perfectly serves the average bedroom or family room up to 300 square feet in size. Lastly, the console tower is best for large rooms and ample living spaces, like a classroom, up to 500 square feet in size.
The price of the unit is very affordable compared to other air purifiers on the market. One unit, regardless of size, will not cost you more than $200. While checking for product reviews online, make sure to check the international shopping transition alert. If you have any issues regarding HEPA filtration, quality of the product, rating, or value, you can contact Holmes Customer Service.
Cons of the Holmes True HEPA 3 Speed Tower Allergen Remover
Past clients have reported that the device tends to be very loud, and that this limits the places they can put the Holmes True HEPA 3 Speed Tower Allergen Remover in their homes. Some note that the bedroom especially is not an option, especially while they are sleeping.
Secondly, the device does not shoot the air straight out; instead, it directs air to the left. This then forces the owner to be strategic in how they place the device.
The pre-filters have been said to be reasonably thin; thus, you might need to replace the filters more often. That depends on how long you let the allergen remover run each day.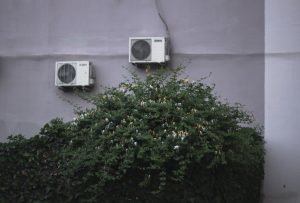 Keep air allergen-free with the Holmes True HEPA
The Holmes True HEPA 3 Speed Tower Allergen Remover is an excellent machine with a few hitches here and there —but all in all, it gets the job done. It is a worthwhile investment if you are looking into getting an air-allergen remover for your home, as True HEPA filters provide cleaner air  This product comes highly recommended mostly due to the high efficiency of True HEPA filters. Based on how frequency it's used, you can check for the replacement filters and pre-filter of your desired model number.
Cover Image Credits
Check Lowest Price
Frequently Asked Questions:
1. What MERV rating is HEPA?
The HEPA comes with 16 ratings; the online customer review is usually 4 out of 5 stars.
2. What does HEPA stand for in HEPA filter?
HEPA stands for "high-efficiency particulate air." It captures dust particles and improves air quality.
3. Does a HEPA filter remove pollen?
The True HEPA filter is best in quality and provides the best air quality. Apart from removing the pollen, it works in a Holmes allergen remover and improves household odors.